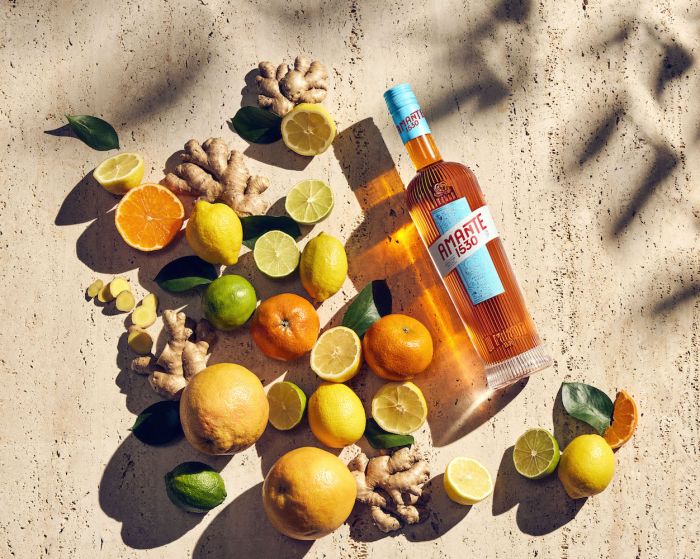 A new Italian Amaro aperitivo is making its way to the United States. Founded on the belief that everyone deserves a great love and a great cocktail, Amante 1530 (a twist on a classic Italian Amaro) started as an idea amongst friends. Nearly two years ago, Sting and Trudie Styler invited to Il Palagio (their Tuscan estate) pals Ana Rosenstein, Richard Kirshenbaum, and Barry Rosenstein. There, they discussed the idea of creating a modern and innovative Amaro that they could enjoy together. They subsequently recruited Len Tessler, Stuart Ellman, Sarah Foley, Mark Hauser, and Michael Kassan to round out the founding team of what would become Amante 1530.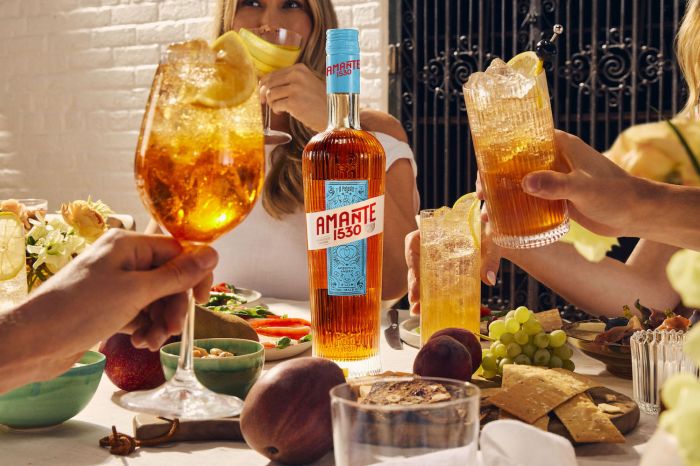 Amante 1530 started as an idea amongst friends
The origin of the name can be traced to where it all began: Il Palagio. When an Il Palagio visitor took a deck of tarot cards off the shelf and pulled the lover card, the founders read it as a sign, branding their new innovation Amante, the Italian word for lover. They then added 1530 as an ode to the founding date of the estate's birthplace. 
"From the liquid to the intricate and thoughtful bottle design, Amante 1530 was created as an authentic, versatile Italian aperitivo that breaks boundaries," said Rosenstein, CEO of Amante 1530. "To do so, we developed a complex and perfectly balanced flavor profile that can be consumed in a spritz, cocktail, neat, or on the rocks. The name captures the essence of what we try to distill—an Amaro to be celebrated and imbibed amongst friends and lovers."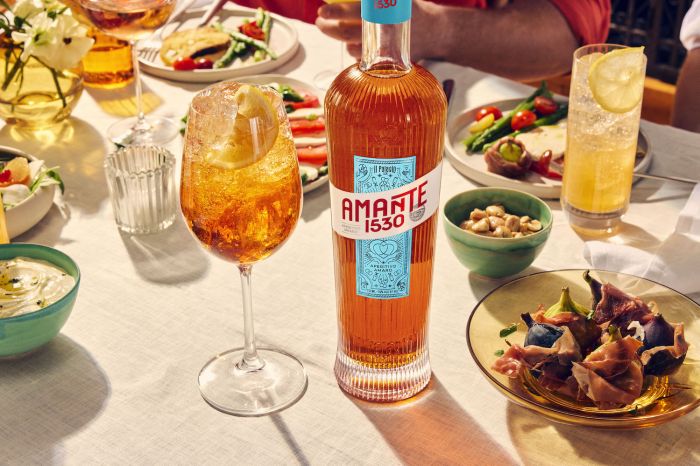 Amante 1530 was designed to be an authentic, versatile Italian aperitivo that breaks boundaries
To create and produce the product, the founders partnered with famed oenologist Riccardo Cotarella, a renowned pioneer of the Italian wine industry who works on Sting & Trudie's Il Palagio estate wines. Once the recipe was perfected, the final liquid was bottled at the Pallini Distillery, one of Rome's oldest and most important distilleries. 
"Over the last 50 years we have seen significant growth in the Amaro category, but little to no variation in it," said Kirshenbaum, the CEO of NSG/SWAT, a high-profile boutique branding agency. "This presented a unique opportunity to create an innovative twist on an Italian classic. After years of taste-testing we eventually created a liquid that differs from every other amaro on the market and cannot be duplicated."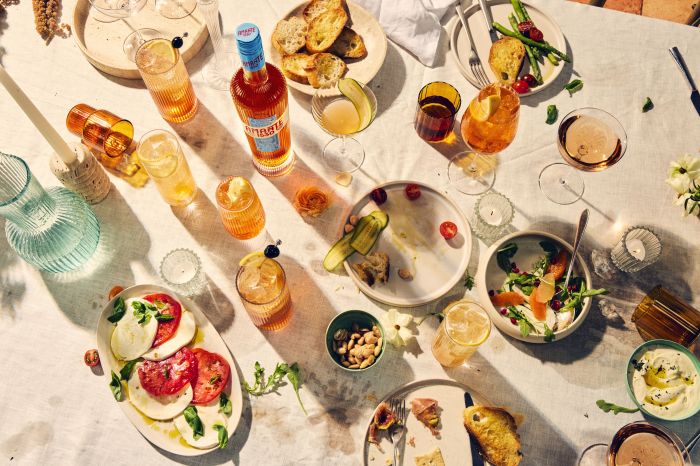 Amante 1530 is light upon entry, but immediately unfolds across the palate with medium-bodied weight and presence
Amante 1530 is light upon entry, but immediately unfolds across the palate with medium-bodied weight and presence. With aromas of candied orange, oolong tea, ginger, honeysuckle and baked apples (yum), it possesses an underlying sweetness that is well balanced by a pleasing vegetal bitterness. Its elevated mouth-smacking acidity gives way to layers of citrus flavors that evolve over time. With a lower sugar content and a more subtle bitter finish than other aperitivos, Amante 1530 offers the perfect amount of sweetness, making it ideal for enjoying in cocktails or sipping straight.
Amante 1530 (15% ABV) is available at select retailers, bars, and restaurants in New York. It will soon appear in California and Florida. Try it in this delicious cocktail:
Moonraker
Ingredients: 
· 1 1⁄2 oz gin 
· 3⁄4 oz Amante 1530
· 3⁄4 oz fresh lemon juice
· 1⁄2 oz green tea simple syrup*
· (3) 1⁄4" cucumber rounds
Directions: Quarter two of the three cucumber wheels and muddle with the lemon juice in a shaker tin. Add the other ingredients and shake well with ice. Double strain into a chilled coupe glass. Float the last cucumber wheel as a garnish.
*Green Tea Syrup – Equal parts room temperature unsweetened green tea and white sugar. Shake well to combine, let sit and reshake until fully dissolved.
Photos courtesy of Amante 1530