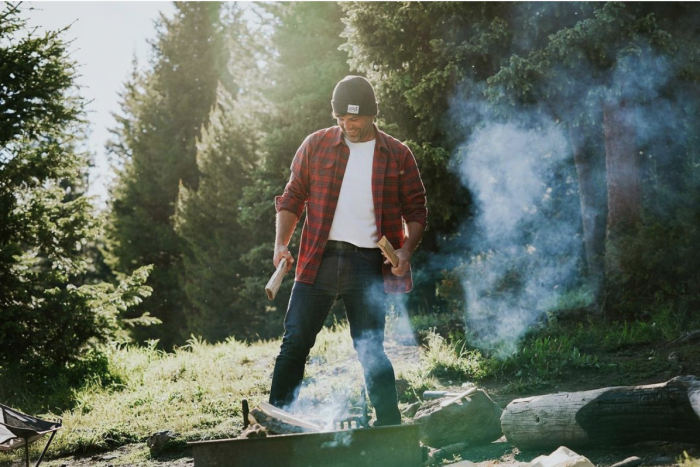 (credit: @jeltbelt)
If you are looking to upgrade your wardrobe while also being mindful about the environment, sustainable fashion is the only way to go. Sustainability is on the rise in the fashion industry as companies are aiming to present eco-friendly products to their consumers, all while looking good of course. When looking for brands that have a positive impact on the planet and aim for (or have achieved) a net-zero impact of production, don't worry as we've got you covered. We've compiled a list of eco-fashion items to choose from that will upgrade your wardrobe and make you feel better about the impact you are leaving on the environment.
(credit: @jeltbelt)
Jelt
Jelt is a cause-driven brand whose collection features a wide range of must-have items to add to your closet, including durable elastic belts, stylish hoodies, cozy beanies and more. The slimmest, narrowest and most low profile of the three Jelt styles is their sized-to-fit Jelt Originals feature a unique round buckle that snaps into place. The JeltX adjustable belt practically closes itself with its magnetic buckle and is designed to hold up jeans, bike shorts, golf pants and more. Newest from their collection is the Jelt Venture which is wider, stronger and stiffer and features an elasticized webbing and the choice of two different buckle choices: Jelt stamped or a Mountain Graphic.
Their stylish belts are made from recycled plastic bottles, are sized-to-fit and adjustable, so they move with you as the durable elastic stretches as you do. The elastics in their belts come from RePET yarn (which is made out of recycled melted plastic that is formed into beads, which are then melted again and spun into a polyester thread) making it a great choice for eco-friendly fashion, all while being both durable and stylish. With options like the Jeltbelt for men and belt collection for women and kids, they also offer a number of metal-free belts that will allow you to keep your belt on through security checkpoints. Manufactured in Montana, USA, Jelt is proud to be a Certified B Corporation and an active partner of 1% for the Planet, they donate a portion of each sale to organizations supporting veterans, youth and the environment.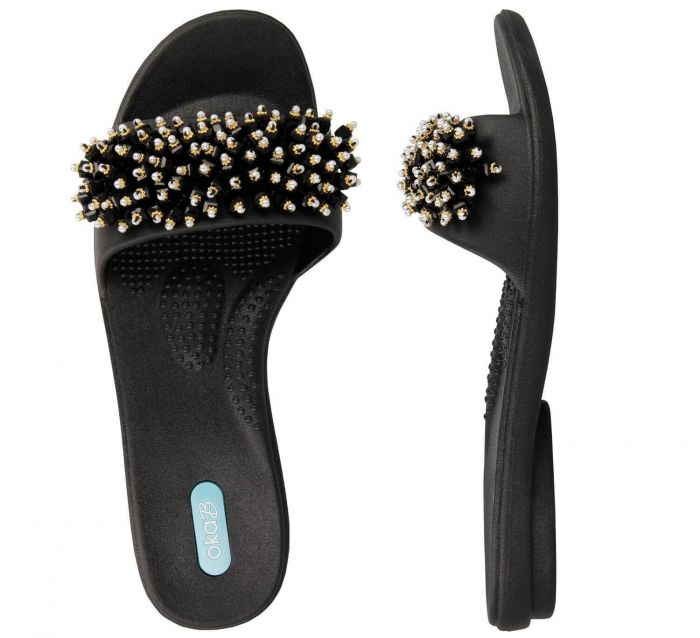 (credit: Oka-B)
Oka-B
Sustainable shoe-wear brand, Oka-B has been a family owned and operated shoe factory in the small town of Buford, GA since 1984. Their unique footwear products are created based on the belief that good health starts from the foot up and as such are made from vegan bio-based material which is made in the USA and contain 15-25% recycled material. Their Neptune T-Strap Sandals ($50.00) come in two colors and features a nautical rope accent alongside a gold-colored buckle, while the Gaga Slide Sandals ($45.00) is a fan favorite which effortlessly transitions from daytime to night out; both shoes are 100% recyclable (plastic symbol #3). The company also believes in closed-loop recycling and through their recycling program, all well-loved and worn Oka-B shoes that are free from contamination are recycled for use in new Oka-B products.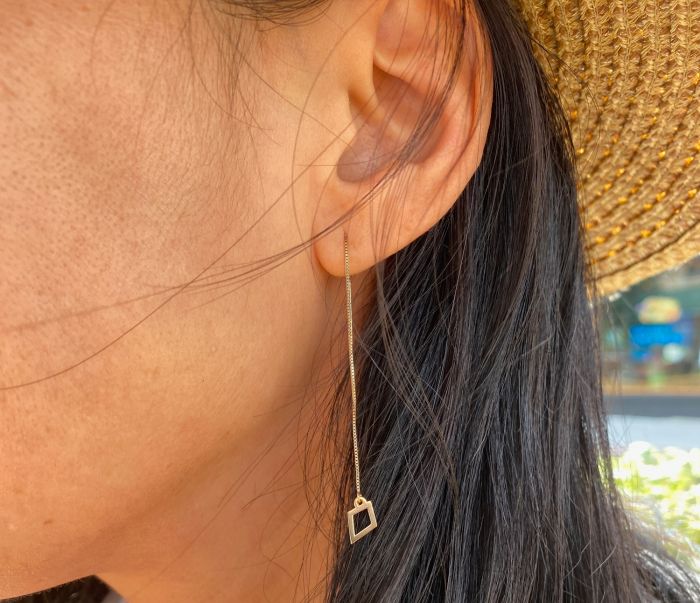 (credit: mazi + zo)
mazi + zo
Handcrafted using recycled 14k gold and sterling silver in all of their pieces, mazi + zo is a woman-owned business out of NYC. Designing original high-quality jewelry that lasts, their collection currently includes necklaces, earrings and a sorority jewelry collection. One of their more popular items is their Kite Threader Earrings in 14k Gold ($336) which measure just under 3.5inches in total and whose kites are 6mm high and 4mm wide. Each earring order arrives in a reusable tin and the company works exclusively with suppliers committed to environmental sustainability, ethical sourcing and fair hiring practices.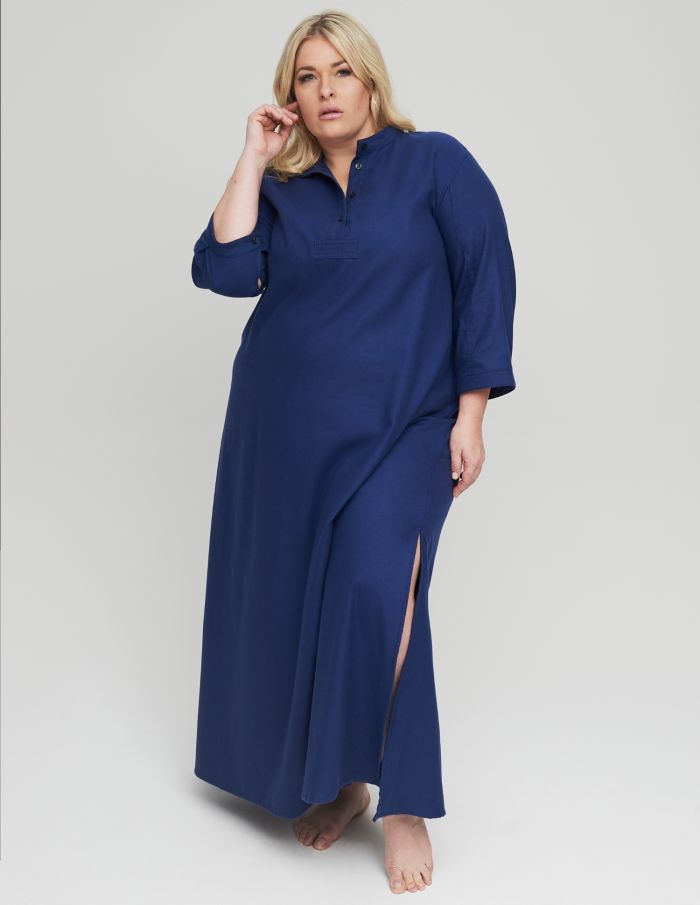 (credit: Sleep Shirt)
The Sleep Shirt
The Sleep Shirt is a contemporary luxury, loungewear and female founded brand who is proud to not only be size inclusive but also puts sustainability as a top priority. Made locally (in Canada) and ethically from high quality cottons and linens, they offer a range of female and male good-looking and comfortable sleepwear. The Full Length Sleep Shirt Flannel ($365) is made of 100% cotton and presents a comfortable semi-fitted body full-length nightshirt with knee-high slits on the side seams. Made to last, the company's fabrics are Oeko-Tex certified and/or BCI (Better Cotton Initiative) certified and are proud to use leftover fabrics in their UPCYCLE collection. They believe in giving back, both locally and internationally, which goes beyond just those who purchase their items as they support causes such as Howe Sound Women's Centre Society, Médecins Sans Frontières, also known as Doctors Without Borders, and others.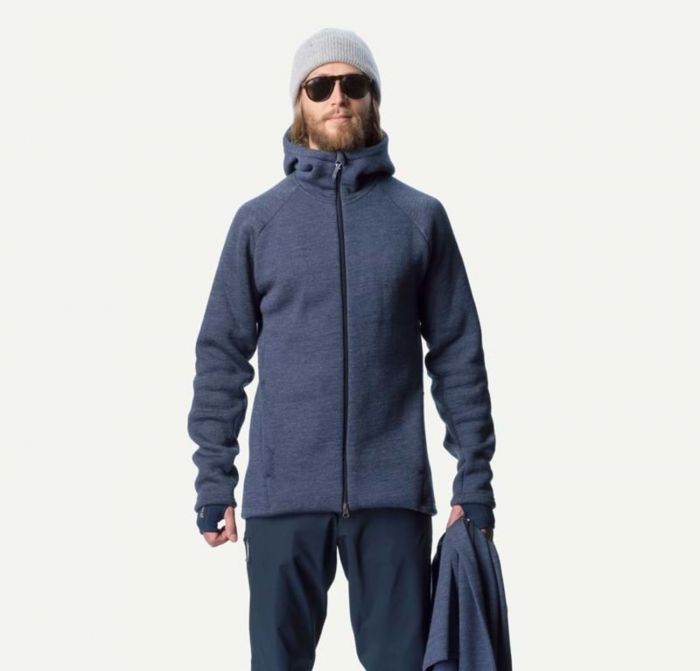 (credit: Houdini Sportswear)
Houdini Sportswear
Based in Stockholm, the progressive outdoor company is leading the charge in recycling, renting, repairing and reusing our way to a new, sustainable outdoor industry. Starting with their first product which was made from recyclables and recyclable fibers in 2007, a majority of their products are completely circular and use natural (and biodegradable) materials. Offering a selection of sustainability options in their catalog, the M's Alto Zip Houdi ($250) and the M's Alto Half Zip ($220) both tick off four categories: circular, recyclable, renewable and biodegradable. Both made from natural merino wool and Tencel®, a perfect alternative to synthetic fleece, these garments are ideal for chilly but not cold Spring nights. Along with issuing a whitepaper "Regenerative Lifestyles", the company just achieved 100% of all the fabrics used were recycled, recyclable, renewable, biodegradable or Bluesign certified.
(credit: courtesy of Noiranca)
NOIRANCA
Presenting a full line of sustainability accessories NOIRANCA only with suppliers that adhere to strict environmental standards (EU REACH and US CA65 regulations plus ISO9001 certification). Their signature vegan leather is approved by PETA as each item is handcrafted by 30 dedicated artisans in a family atelier boasting 50 years of design experience. The Alice ($285) is available in four colors and is made of this 'leather' using 58% recycled elements, providing a staple accessory, more experiential than ever. Embodying the beauty of contract and complexity of women of all colors, traceability, transparency, circularity and positive consumption are central to NOIRANCA. Furthermore, the brand donates $1 from every online order to a charity of your choice, furthering their commitment to give back.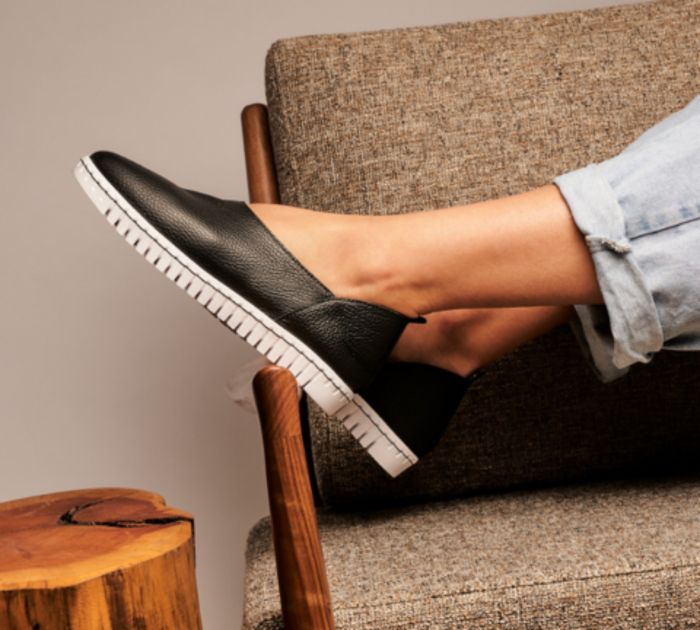 (credit: Suggies Shoes)
Suggies
Made in California, Suggies prides themselves on crafting a shoe that is easy on the planet and made for comfort craving, modern women. Like all of their shoes, the BENDY ($159.95) is made with less than eight components versus thirty in an average sneaker, and for every pair sold, one tree is planted. With an ultra-cushioned footbed and flexible sole, this shoe is breathable and comes in nine colors. Suggies are cut close to order, so it produces less waste and uses a stitched construction, which averts toxic glues therefore produces a lower carbon footprint. The company also partners with an Italian tannery which holds a Gold Rating from the Leather Working Group and has earned the BLUE Angel Certificate.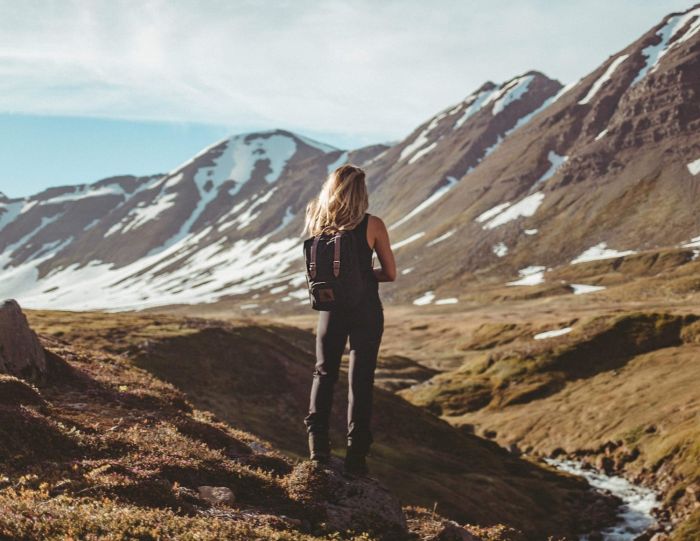 (credit: Alexandra Kentsdottir)
Adventurist Backpack Co. 
A great spring accessory for anyone that loves to travel, camp or hike, or that just wants a high quality and fashionable backpack, the Classic ($65) is made with 1000D polyester and vegan leather and is water-resistant. The Classic comes in seven different colors and has padding front/back for increased protection for electronics/camera gear, while fitting up to a 15′ laptop in the laptop sleeve and has two side water bottle pockets among other features. Not only is the backpack vegan, for every backpack sold, the company provides 25 meals to families in need across the U.S. Since their launch just over three years ago, they've been able to provide almost 200,000 meals to families across the country.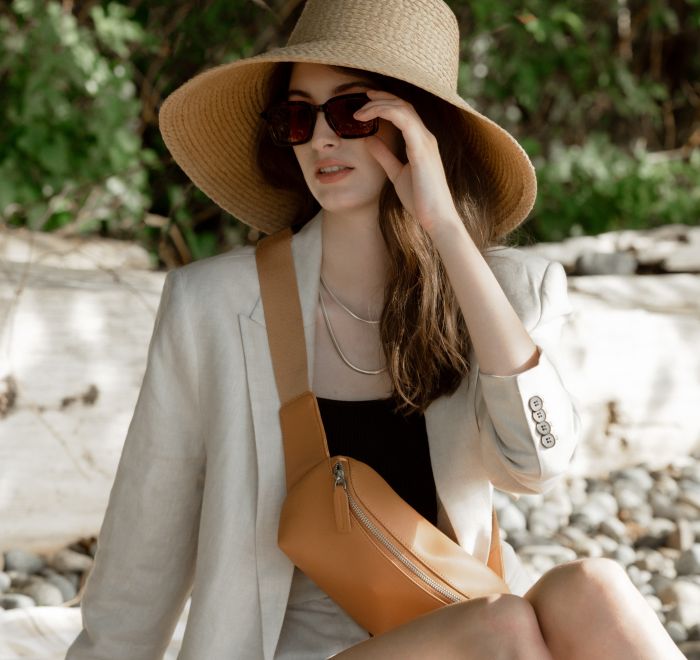 (credit: Monos)
Monos 
Proud to be the only Climate Neutral Certified luggage brand as well as members of 1% for the planet, Monos is committed to travel mindfully while treading lightly. Their timeless designs range from luggage, bags, clothing and accessories, with the Metro Sling being the perfect accessory for those on-the-go. Available in seven colors – four in nylon ($63) and three in vegan leather ($68) – the Metro Sling is water-resistant and features a hidden, full-length back pocket that keeps your wallet, phone, or passport secure yet accessible. Furthermore, an integrated keychain carabiner makes lost keys a thing of the past while it can be worn across your body or slung over one shoulder.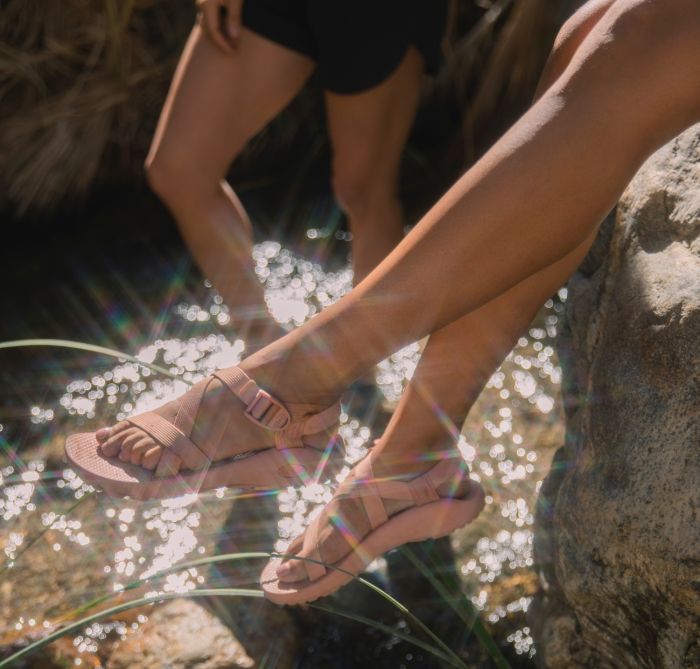 (credit: Chaco)
Chaco
Comprised of only eight components and built to last, Chaco's Z sandals ($100-$130) comes in both men's and women's. The simple, timeless sandal design features adjustable straps that custom-fits to your foot, plus our podiatrist-certified LUVSEAT™ PU footbed for all-day comfort and support. Whether you prefer water life, beach life, mountain life or city life, Chaco's are the ultimate footwear for outdoor adventures in and out of water. Designed with repairability through ReChaco, their sandals are backed by a repair team out of their Michigan factory who can resole outsoles, replace straps and buckles, adjust the length of straps and consult on cleaning and care. Because the most sustainable products aren't disposable — they're repairable.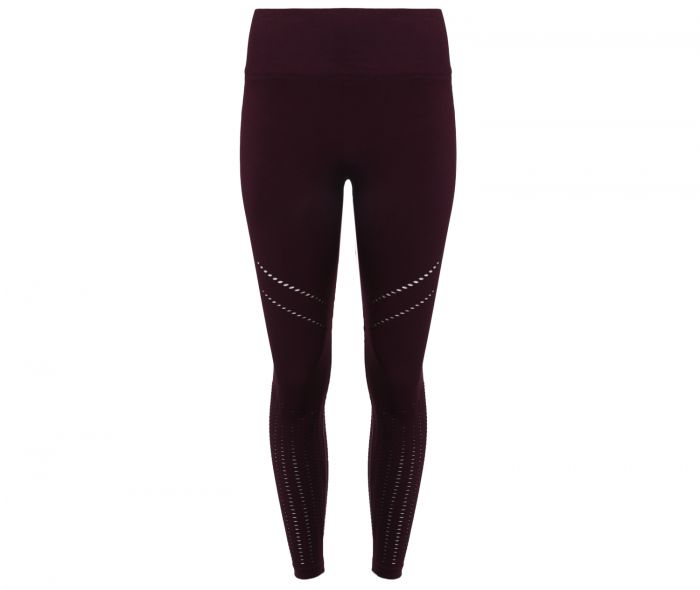 (credit: KORAL)
KORAL
Sustainably made in the USA using solar panel technology, all of KORAL's products are made with biodegradable fabric to reduce landfill waste. Called their Koral Blackout™ Fabric, the material is biodegradable (within just three years) and durable at the same time. One of the newer items to the collection is the Lily Seamless Legging – Eggplant ($98), which is ethically made in the USA and whose high-waisted leggings and fitted silhouette are perfectly designed for a high-performance workout. Last but certainly not least, the company sources eco-friendly trims, and works with highly vetted mills and factories that prioritize sustainability and uses 70% less water consumption by cleaning and reusing water.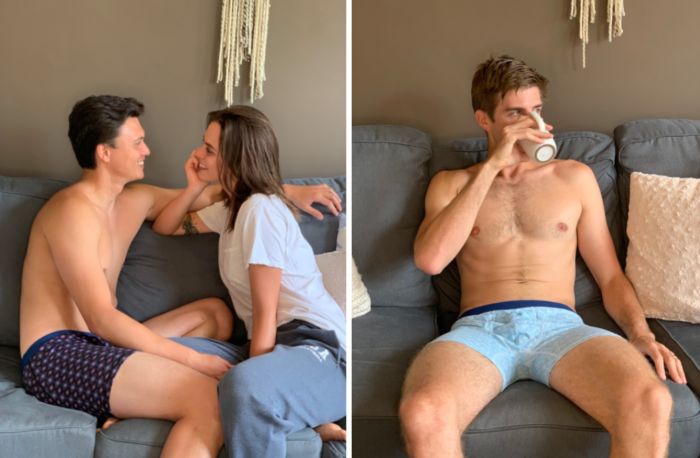 (credit: Opok)
Opok
With a mission statement of what you wear has an impact, Opok's line of activewear is made with organic materials and organic dyes. Built for working out, going out and everything in between, their men's boxer briefs and men's performance t-shirts offer a new era of fashionable, non-toxic activewear. Super soft and stylish, their Performance Tees ($38) come in four different colors while their Boxer Briefs ($30) come in three different patterns. Founded by twins who just happen to be ex-professional and Team USA athletes, Opok also strives to give back as they donate a portion of their proceeds to saving the bees and coral reefs, two vital ecosystems that the clothing industry has critically impacted.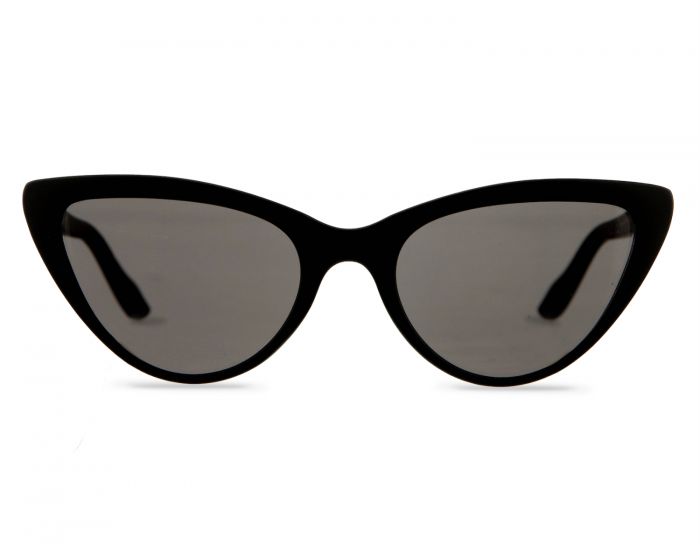 (credit: Pela)
Pela
With the drive to create a waste free future and keep one billion pounds of waste from ever being made, Pela is an international sustainability company that makes 'Everyday Products Without Everyday Waste™', including the world's first compostable phone case, AirPod case, smartwatch bands and more. On average their products use 33% less CO2e Emissions, 34% less water usage and 82% less waste compared to conventional sunglasses and packaging. Their line of Sustainable Sunglasses ($45.95-$79.95) includes a selection of 10 collections including the Cocos Sunglasses in Rose Tortoise ($64.95). Durable enough for anything you want to do outside and comes with full UVA/UVB protection, these stylish and sophisticated sunglasses come in three unique colors. The company also donates a percentage of every sale to ocean cleanup and preservation initiatives to further reduce their carbon footprint.