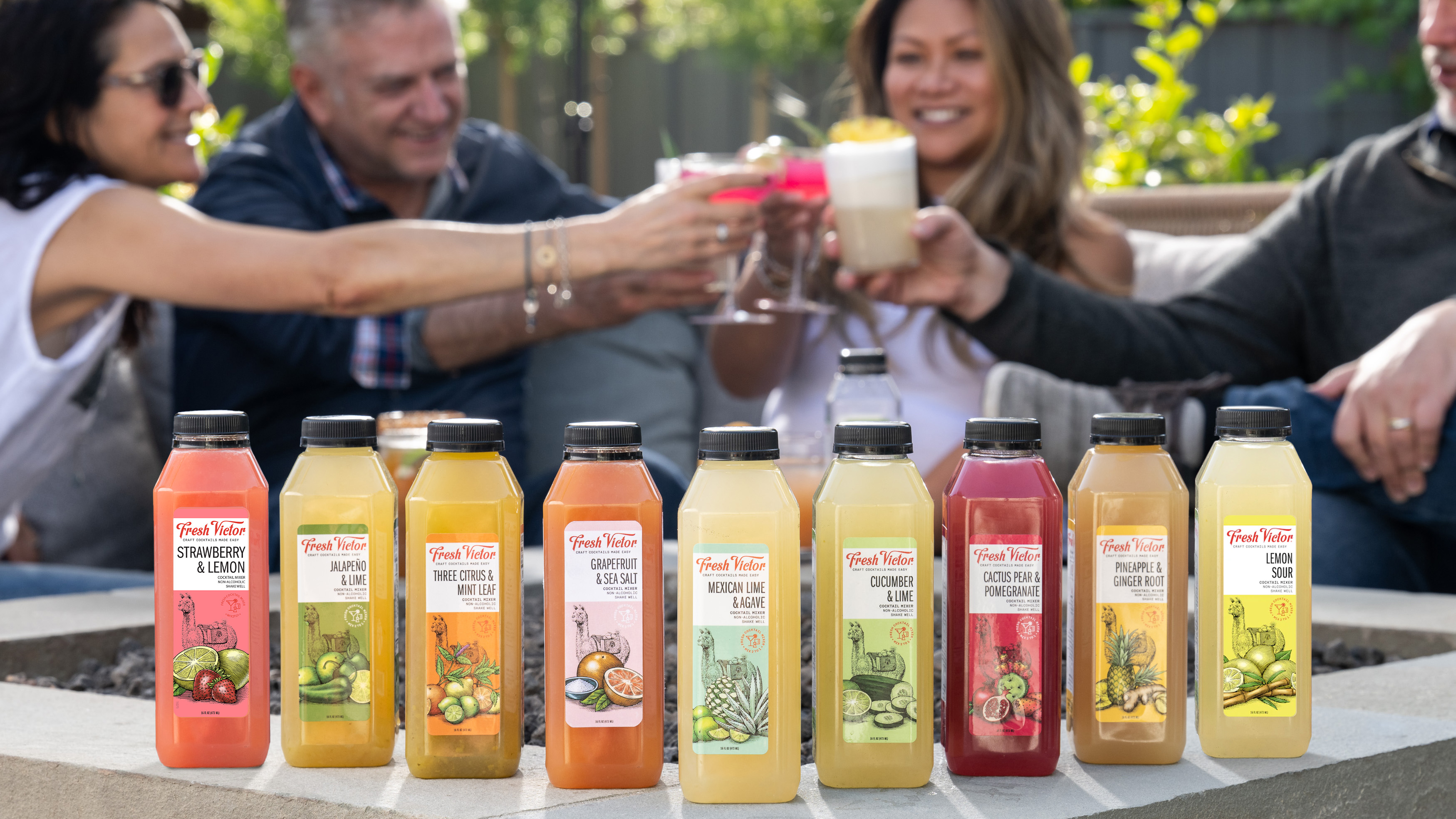 Fresh Victor
In 2017 Ken MacKenzie created Fresh Victor, a line of cold-pressed juice mixers that gives consumers a healthier option, free of artificial ingredients or high fructose corn syrups. All the natural premium juices are crafted in small batches in San Francisco, California and are used to elevate everyday cocktails and mocktails.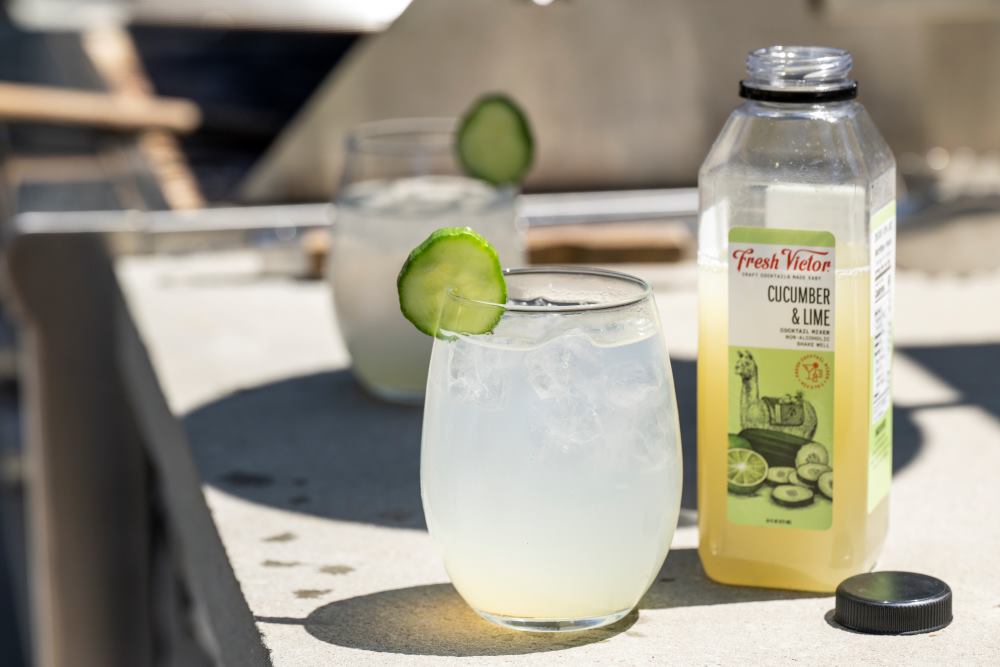 Fresh Victor
There are nine flavors in total. Cactus Pear & Pomegranate, Pineapple & Ginger Root, Three Citrus & Mint Leaf, Mexican Lime & Agave, Lemon Sour, Jalapeño & Lime, Cucumber & Lime, and the new Strawberry & Lemon and Grapefruit & Sea Salt.
All flavors can be used in a wide range of cocktails, from margaritas to daiquiris to just about anything. The Pineapple and Ginger Root or Cactus Pear and Pomegranate, give you a range to experiment with more nuanced cocktails.  If you don't plan to use these juice blends right away you should put them into ice cube molds, freeze, and use the cubes as needed. For cocktail and mocktail inspiration, Fresh Victor has recipes for each blend that ranges from classic to complex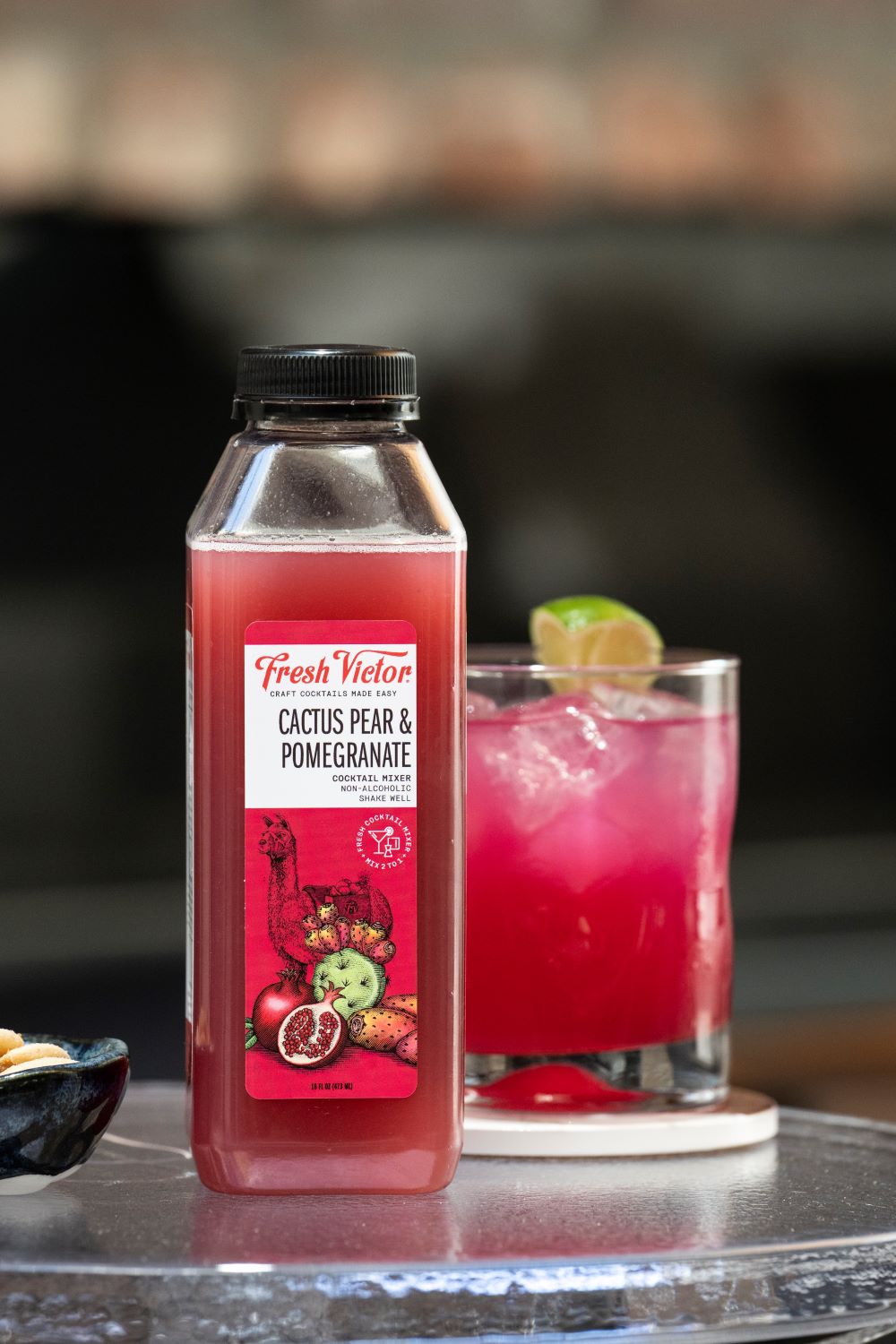 Fresh Victor
Each 16 oz. bottle makes five cocktails at an easy-to-mix ratio of 2 parts Fresh Victor to 1-part spirit or non-alcoholic ingredient. This works out to less than $1.90 per drink, minus the spirit. Additional ingredients can be added to make more complex or creative recipes. The range of flavors in the line provides a multitude of recipe possibilities, from classic sours and punches to original recipes and modern classics. Recipes are available both on the Fresh Victor website and Instagram page.