If only all of your employees could be the type to stay engaged and motivated, doing their best work without much prodding from management. But every business has both good and bad employees. Figuring out how to motivate those problem employees is part of being a great leader.
It's rare that an employee fails to reach expectations out of sheer laziness. There's usually something behind a problem employee's behavior, whether that's poor relationships with team members, a distrust of management, or something happening in their personal life. The first step towards motivating a problem employee is to sit down with them and listen to them to understand what's causing the issues for them. Be prepared to take a close look at your own contributions to the issue. You may need to make some adjustments to your management style or to your problem employee's role and responsibilities. Remember to stick with the company's discipline processes and document your employee's bad behavior along the way, in case you do end up needing to let them go.
Document Your Problem Employee's Bad Behavior
Often, problem employees get away with spending months or years not meeting expectations at work, and dragging their whole team down with them. A problem employee can be a huge demotivator for everyone, especially if they feel like management isn't effectively dealing with the problem. Documenting your employee's bad behavior will ensure that if you can't resolve the problem in a way that improves the employee's performance, you will at least have the proof you need to let them go when it comes to that.
Use Your Company's Discipline Framework
If you've gotten to the point with an employee where things can't continue as they are and a major change will need to be made to employee behavior, then you need to loop in human resources. They will have the expertise needed to coach you through difficult conversations with a problem employee, and they can help you get your ducks in a row so you can be ready to terminate the employee, if that turns out to be the only workable solution.
Have a Sit Down Together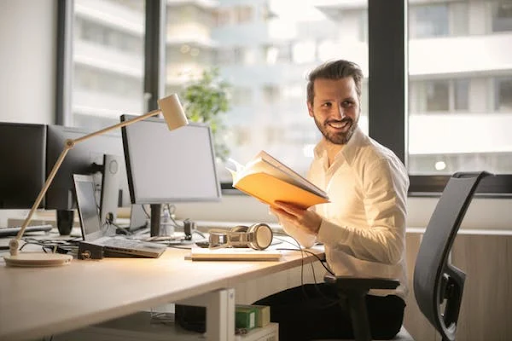 You can't force an employee to improve their own performance – the motivation has to come from them. However, you can sit down with them and dig into the issues to find out what's blocking their sense of motivation at work. Maybe they have something stressful going on in their personal lives that is draining their energy and making it hard for them to focus at work. Maybe they're demotivated by a toxic work environment affecting their team or the company as a whole. Maybe they're simply not inspired by their job duties and need some different responsibilities that they can engage with more fully and energetically. Maybe they're upset that they didn't get employee anniversary recognition or some other type of recognition they were expecting. 
Schedule at least one hour-long meeting with your problem employee to discuss the issues and find out, from their perspective, where their blockages are and what can be done to remove them. Then you can work with them to remove those blockages. Maybe they need employee assistance to help them cope with personal problems, for example. Make it clear which behaviors are problematic, and make sure they know that those behaviors have got to change if they want to continue with the company. Then ask them what they need to feel engaged at work – it could be as simple as investing in some new, updated equipment.
Consider How You Might Be Contributing to the Issues
Often, people disengage at work because they don't like or don't trust their immediate manager. Consider whether your management style has been contributing to the problem. If you've got a lot of problem employees or you keep losing your best employees to turnover, then the problem could be  your management style. Ask your colleagues how you come across as a manager, and ask your problem employees whether there's anything you can do differently as a manager to increase their engagement. It may be hard to hear this feedback, but it can help you become a better leader.
Make Adjustments as Needed
Once you've investigated the causes of your problem employee's poor performance, you will need to make adjustments to their role and responsibilities as needed to boost their motivation and engagement. This could mean removing some tasks from his or her plate, or adding different tasks that the employee feels line up more appropriately with his or her natural interests. 
Dealing with problem employees is one of the biggest challenges you can face as a manager, but it's often just a matter of understanding the challenges your employee is facing and working with them to overcome those challenges. Don't write your problem employees off just yet – at least, not without talking to them first and giving them a chance to improve.