Rotkreuz, Switzerland: 06/02/23:– Infinigate, the value-add distributor of cybersecurity, secure networks and secure cloud solutions, is appointing Mathias Bachsleitner as EVP of Global Partnerships and Alliances.
Mathias brings over fifteen years' experience in international, strategic alliance management – including recent appointments at Orange Cyberdefense, SecureLink Group, NTT Security and Integralis.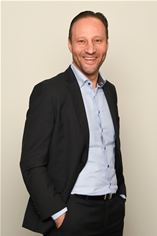 Mathias Bachsleitner
In his role, Mathias will foster organic growth for Infinigate across EMEA by reinforcing strategic vendor partnerships, ramping and scaling rising vendors and forming new alliances. His mission is to complement and complete Infinigate's cybersecurity portfolio, incorporating a wide range of leading-edge solutions for both the SME and enterprise segment.
Following its organic and acquisitive growth over the past year, Infinigate is building and evolving its offering to match its wider and more diverse customer base across the EMEA territory.
Mathias will lead a central team, closely aligned to the existing regional teams and dedicated to delivering the best possible service to vendor partners, ensuring consistency of methodology and propagation of best practices across EMEA.
Julien Antoine, Chief Business Development Officer at Infinigate, comments: "Mathias joins us at very exciting time in the development of the company – a period of great expansion and sizeable opportunity; he brings a wealth of experience and know-how to architect a winning strategy for the ongoing development of our solutions portfolio, in collaboration with existing and new vendors. We are thrilled to have him on board as part of our leadership team."
Mathias Bachsleitner says: "Infinigate is exceptionally well positioned in a market which continues to grow strongly. I am looking forward to working with an expert team to build strong, strategic vendor partnerships based on trust and collaboration, and making the most of our opportunity for our mutual success".
About the Infinigate Group
The Infinigate Group is a value-add distributor, fully committed to sustainable, leading-edge cybersecurity solutions. Founded in 1996 in Switzerland, it has grown to incorporate the entire EMEA region, with offices in 30 countries and partners in more than 50. Our more than 1,200 dedicated employees, half of them with in-depth technical knowledge, are passionate about best-of-breed cybersecurity, secure network and secure cloud for SMB and enterprise market segments, for on-premise and cloud-based IT infrastructure. The Infinigate Group relies on strong country organisations, which can adapt to the needs of their respective partners, MSSPs and vendors, by providing technical, marketing, sales and professional services. For additional information visit: http://www.infinigate.com/
ENDS
For further press information, please contact:
Markus Drewes: [email protected]
Orietta Sutherberry: +44 (0)7741 149 367 – [email protected]