London, 21st February 2023 – Cerillion (AIM: CER), an innovator in B2B digital monetisation and customer management solutions, today announced the go-live of its Enterprise BSS solution for Neos Networks, one of the UK's leading business telecoms providers. Deployed as a private cloud SaaS solution, Cerillion implemented its pre-integrated product suite to streamline Neos Networks' complete lead-to-cash lifecycle for a wide range of wholesale, enterprise and public sector customers.
Having successfully migrated from three independent systems into one unified Cerillion platform, Neos Networks is already reaping the benefits of streamlined sales, end-to-end order integrity and real-time visibility of its KPIs. Moreover, the integration of Cerillion with Neos Networks' own LIVEQUOTE portal ensures a seamless digital customer experience to automate the entire sales and fulfilment process for its customers.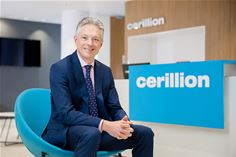 Louis Hall
"The BSS project with Cerillion has been transformational for our business in enabling us to start eliminating manual inefficiencies with the ambition of reducing our ordering processes," said Clive Hurley, Director of Delivery at Neos Networks. "The new pre-integrated system avoids data replication issues and has allowed us to begin automating the end-to-end customer journey, moving us towards the utopia of zero-touch provisioning for all our on-net services. Furthermore, by bringing our billing in-house, we are able to deliver a more flexible service to our customers, with a much greater level of control and management reporting."
Cerillion's pre-integrated product suite and service catalogues proved key to the agile project delivery, with end-to-end, highly configurable business processes that work out of the box allowing Neos Networks to start with real software from day one.
"The successful delivery of this complex BSS transformation project is a fantastic achievement by Cerillion and the team here at Neos Networks," continued Hurley. "The new BSS platform is already providing us with significant operational savings and process efficiencies. In Cerillion we have found a trusted partner with whom we can continue to innovate and grow our business."
Louis Hall, CEO of Cerillion commented, "In B2B telecoms it is often seen as being too difficult to automate the sales and fulfilment processes due to the complexity of services on offer. However, Neos Networks has shown that delivering a digital customer experience can be done. We are delighted to have helped them with this pioneering transformational project which showcases perfectly the benefits of working with our pre-integrated BSS suite."
Cerillion will be exhibiting at MWC Barcelona from 27th February – 2nd March 2023 where it will be showcasing its BSS/OSS product suite and BSS/OSS-as-a-Service solutions. Book a meeting now.
– ends –
Notes to Editors
About Neos Networks
Neos Networks brings together the unparalleled expertise of dedicated professionals who combine the technical excellence and innovative approaches required to provide businesses, government organisations and their partners with a superior network that is the cornerstone of the UK's digital future. All this is done with a spirit of collaboration, partnership and integrity because we know we can achieve more, together.
Our services are delivered through a UK-wide 34,000km network, offering a wide range of products and integrated solutions including leading edge WAN, Ethernet, Optical and Dark Fibre services. With decades of industry knowledge and experience, Neos Networks can be trusted to deliver efficiencies as well as a competitive edge. For more information please visit: https://neosnetworks.com
About Cerillion plc
Founded in 1999, Cerillion (AIM: CER) is a leading provider of billing, charging and customer management systems delivering its solutions across a broad range of industries including the telecommunications, finance and utilities sectors. The Company has a global customer base, with c. 80 customer installations across c. 45 countries and customers include Liberty Global, KDDI and Proximus. For more information visit: www.cerillion.com
For further information, please contact:
Dominic Smith
Cerillion plc
Tel: +44 (0) 207 927 6000
Email: [email protected]