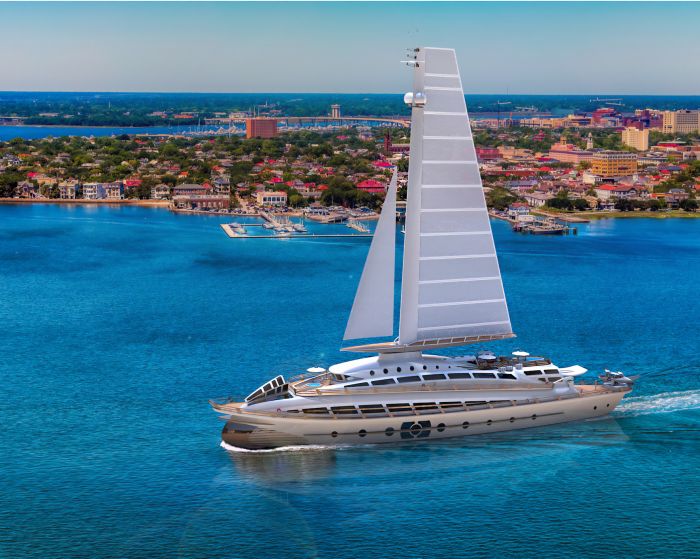 Steve Kozloff Designs
Steve Kozloff has carved himself a niche in the yacht industry. Though most of his are still on paper, he has been successfully expanding our horizons by introducing designs of distinguished explorer Superyachts with out-of-this-world luxury amenities and facilities. The latest from the designer The Elegante is nothing short of an example. Elegante is a self-assisted explorer superyacht that comes with a Motor Sailor with a Solid Sail system designed by Chantiers de l'Atlantique AeolDrive sail and mast system.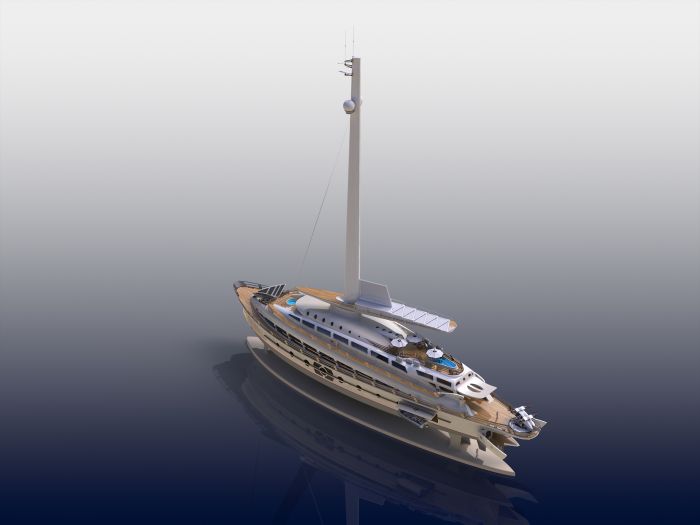 Steve Kozloff Designs
The 87-meter long superyacht is a four-deck, single-masted polar class sailing yacht. The Elegante is equipped with countless ingenious features, for example, a 1721 ft² aircraft hangar that uses a unique elevating landing pad to accommodate up to 2 helicopters or 3 EVTOLs. The elevating landing pad design avoids the ornate guardrails during takeoff and landing. The generous landing area also permits safe aircraft operations during rough conditions.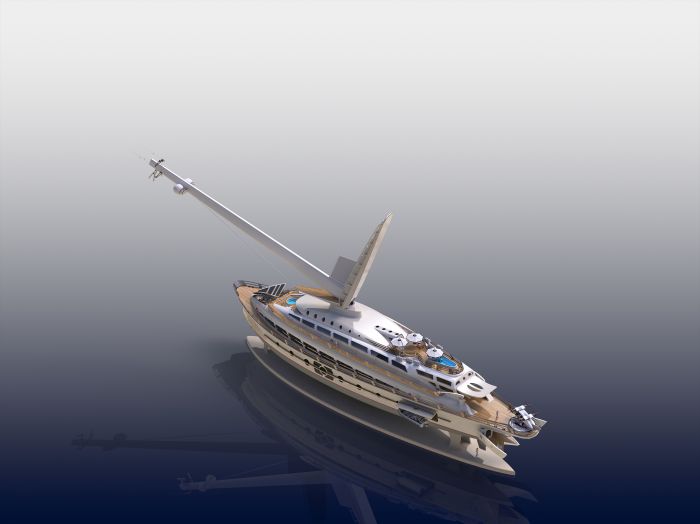 Steve Kozloff Designs
For the interiors, Steve Kozloff leaves it to the imagination for the future superyachts owners and interior designers. It would feature multiple levels with curved walls and many large windows providing a nearly panoramic view. At the upper aft deck, guests can enjoy drinks without leaving the pool at the underwater bar. Given the design, it would be exciting for interior designers to create a masterpiece.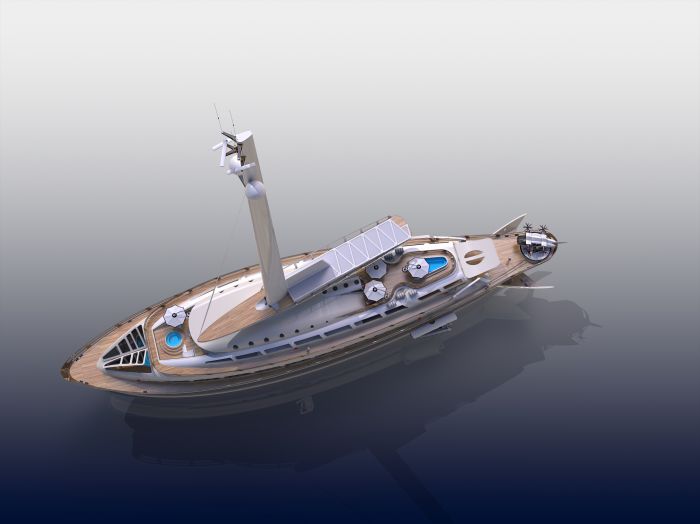 Steve Kozloff Designs
The Elegante is elegant and sophisticated with a massive 1500 ft² owner's suite with a private full-sized pool at the bow. The pool features a hard retractable cover – a Kozloff invention, styled like an early vintage automobile hood; thereby, draining is not required in rough conditions. Another rare feature is the full-beam beach club with clamshell doors and retractable decks. The Elegante hosts its owners in 2 exquisite master suites, while the 14 guests have expansive guest cabins in complete luxury, with a cabin crew of 20 comfortable in the crew cabins.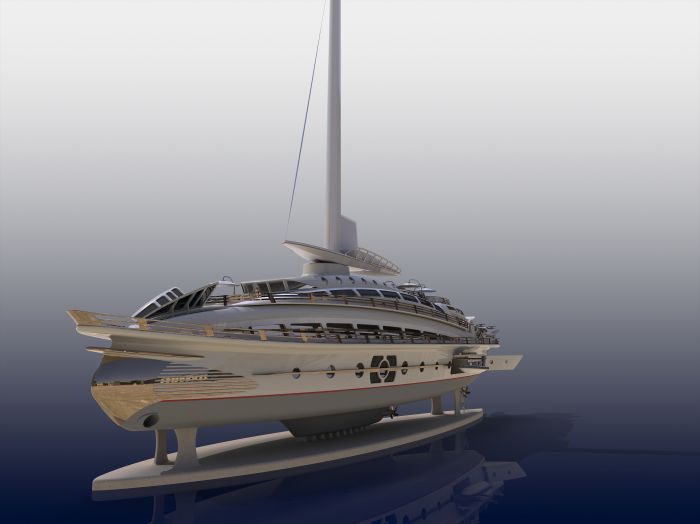 Steve Kozloff Designs
With its elegance and grandeur, the Elegante is also equipped with six lifeboats deployed in the worst of conditions. With being economically over the regular sailing rigs, the Solid Sails system has many significant advantages over traditional sailing rigs, including titling masts, 20 plus year service life and free-standing mast to ease voyages easy in icing conditions. The explorer also consists of automated setting and dropping of sails and a 360-degree rotating mast that can be pointed in any direction when raising or lowering the sails. The superyacht is equipped with heated handrails and doors to minimize icing problems. The Elegante ditches the traditional external anchor system for a unique flush mounted submarine-style anchor underneath the bow for a cleaner look at the bow.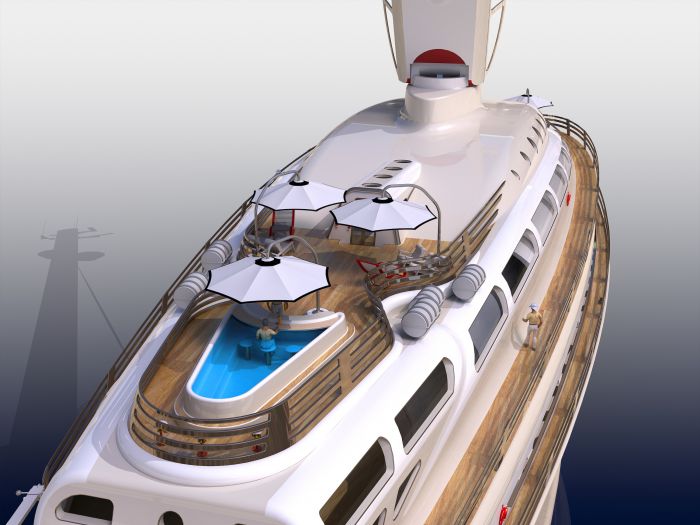 Steve Kozloff Designs
Like every superyacht, the Elegante consists of a full-beam garage that can handle two tenders and other water toys. The Elegante is propelled by twin Cummins engines that deliver a combined 4000 hp at a top speed of 15kts. On diesel power only, the superyacht can cruise at 12kts for 4600 nautical miles. 
The Elegante is a testament of a world-class explorer sailing yacht with all the luxury of any superyacht and much more!