• The investment will fuel VivaCity's North America expansion and widen its product portfolio
London, UK; 16th February 2023: VivaCity, the transport technology scaleup transforming cities into smarter and more efficient places to live and work, has today announced £7 million in funding to fuel its expansion into North America.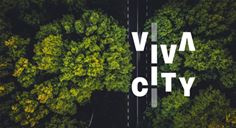 VivaCity
In this funding round, sustainable infrastructure VC investor ENV is joining existing investors, alternative assets and SME investment manager, Foresight Group and Gresham House Ventures, the growth equity arm of specialist alternative asset manager, Gresham House.
VivaCity's artificial intelligence sensors gather accurate, detailed and anonymous data on transport modes, traffic flow and travel patterns, supporting strategic decisions to help optimise the transport network and improve urban infrastructure.
The funding comes after an impressive year of growth for the company, with VivaCity's global sensor network approaching 20 billion road user counts. The volume of sensors in the market also increased by 48% over the past year, while 94% of customers renewed their contracts. Alongside continued growth in Australia, the global team has grown by 20% over the past 12 months and moved into larger offices in Shoreditch, with key hires including Head of Global Marketing, Mike Hollingbery.
Making roads smarter and safer
Major new contracts this year include Nottingham City Council, which is installing VivaCity's sensors city-wide to understand how different transport mode volumes affect pollution levels. Data from VivaCity's sensors also played an instrumental role in Barnet Council's successful Levelling Up bid. The £29.5m investment will be used for the redevelopment of Colindale Tube station.
When it comes to VivaCity's North America expansion, the team has been conducting a pilot project with the New York City Department of Transportation (NYC DOT), with sensors installed in Manhattan, Brooklyn and Queens. NYC DOT is assessing how they could use this data to prioritise projects for the areas most in need of safety and other improvements, while simultaneously helping NYC understand how people are using the city's streets.
2023 will be a pivotal year for VivaCity, with the launch of its new product portfolio. The portfolio has targeted products that address the three major challenges the industry faces: Sustainable Transport, Road Safety and Network Optimisation to beat congestion.
Mark Nicholson, CEO and Co-Founder at VivaCity, commented: "The investment from ENV, Foresight Group and Gresham House Ventures will support us in our mission to optimise transport networks and improve urban infrastructure, increasing both the safety and sustainability of our roads. Our growth over the past year is a testament to our hard working team, and we look forward to the opportunities that 2023 will bring, especially when it comes to expanding our product suite and continuing our international expansion."
Theodor Schulte, Investment Manager at ENV: "Zero emissions and zero casualties are goals that every city should thrive for. We're convinced that VivaCity's talented team and their unique technology will help cities globally to achieve this."
Ed Wass, Portfolio Partner at Gresham House Ventures added: "We have continued to be impressed by VivaCity's progress following our first investment in the company and are excited to be injecting further capital to support the next stage of its development internationally. VivaCity's offering has enormous potential to improve transport systems around the world, and we look forward to working closely with the company in the coming years to enable its continued growth."
The VivaCity team will be exhibiting at the upcoming Joining the Dots 2023 Road Safety GB and Interchange conferences.
To find out more about VivaCity, visit the website here.
-ENDS-
About VivaCity
VivaCity makes cities smarter, safer and more sustainable by supporting and empowering authorities with the right transport data at the right time.
The company's Artificial Intelligence sensors gather accurate, detailed and anonymous data 24/7 on transport modes, traffic flow and travel patterns, supporting strategic decisions to help optimise the transport network and improve urban infrastructure.
Cities need to harness technology that provides comprehensive, high-quality insights, especially when it comes to roads and public spaces. When investing in projects to support sustainable travel, road safety and liveable neighbourhoods, this data is invaluable, enabling more efficient planning, impact monitoring and assessment of a scheme's success.
VivaCity was awarded the Queen's Enterprise Award for Innovation in 2021, with 3000+ sensors deployed in over 100 local authorities – with international growth well underway.
VivaCity takes the protection of data seriously. Their sensors have been developed using privacy-by-design principles to ensure that personal data is never compromised.
Contact information
Leah Jones, [email protected], +44 7876 117760