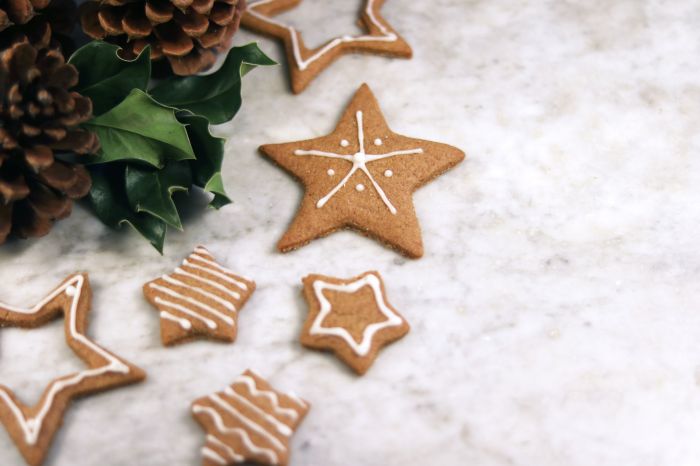 Photo by Lydia Matzal
The holiday season is a time for love, for family and friends, for showing your loved ones care and recognition. We've gathered some of the best holiday gifts out there that are the perfect fit for anyone you'd like to show your love to.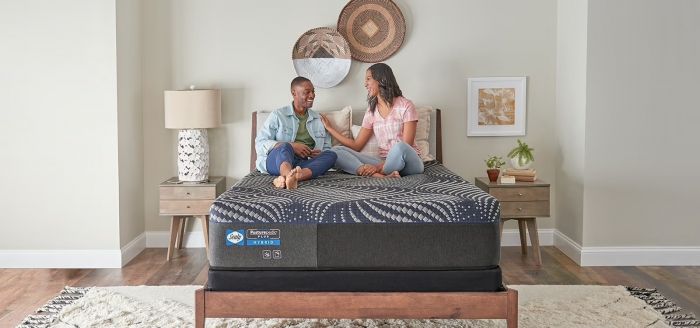 Photo by Sealy
Start with the gift of good sleep and relaxation with the Sealy Posturepedic Plus Hybrid Mattress. Featuring the most premium Sealy materials, increased durability, and incredibly responsive support, the mattress is the best solution for having a deep, relaxing sleep every night. This hybrid mattress comes with durable coils that are individually wrapped for reduced motion transfer, providing even more support and comfort. The gel foams disperse your weight across the mattress, relieving pressure for maximum conforming comfort. And the cooling cover allows for extra breathability so you can fall asleep faster and sleep cooler. Match it with the Sealy Adjustable Pillow that's made with premium memory foam and is designed to deliver a comfy night's rest for every type of sleeper.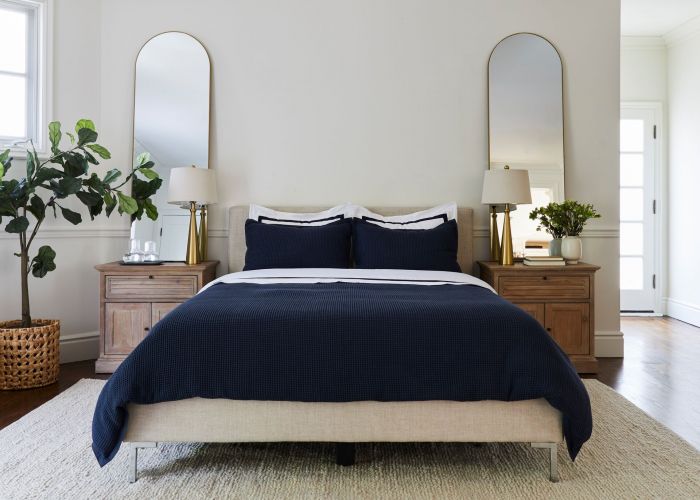 Photo by Saatva
Match your bed with the Saatva Waffle Knit Duvet Cover & Shams Set that's designed to be plush yet lightweight to offer the comfort of an airy breezy hug while you drift away to sleep. The 100% long-staple cotton gets softer with every wash so you're guaranteed to love this for a very long time.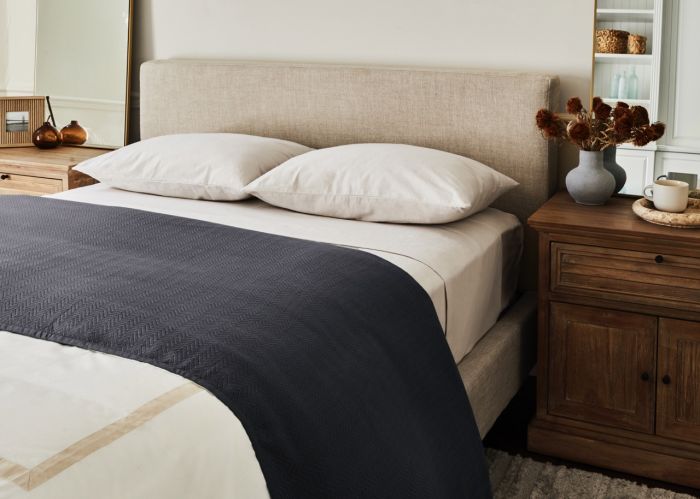 Photo by Saatva
Get an extra level of coziness add the Saatva Herringbone Knit Blanket, a warm and breathable medium-weight cotton blanket in a classic herringbone weave made with naturally hypoallergenic & moisture-wicking OEKO-TEX Standard 100 cotton, certified to be free of potentially harmful chemicals, and bound in a 1/2" of cotton twill for durability and an elegant finish.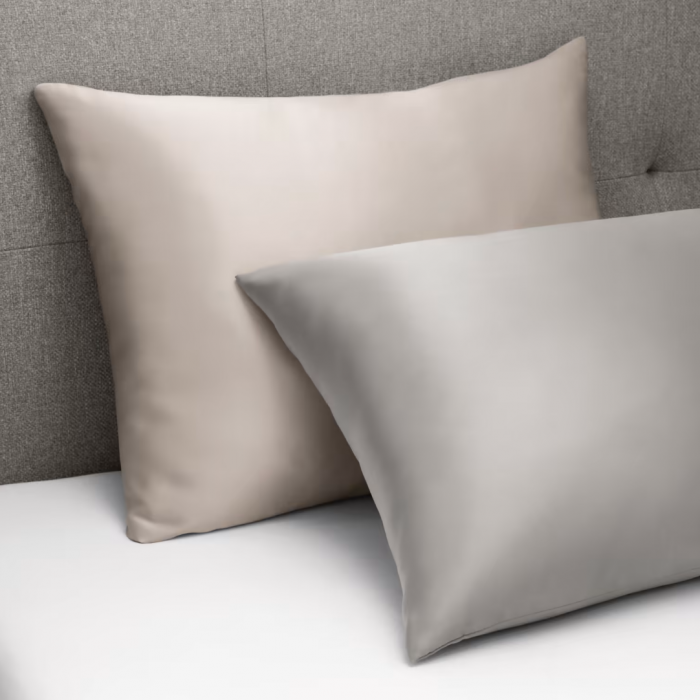 Photo by Sleep Number
For those looking for a silkier option, the Sleep Number Silk Pillowcase and Comfort Fit Pillow are incredibly luxurious and take extra good care of your hair and skin while you sleep. The pillow's unique blend of memory foam pieces and premium down alternative fibers. This comfortable pillow gently conforms to your head and neck and recovers its shape night after night.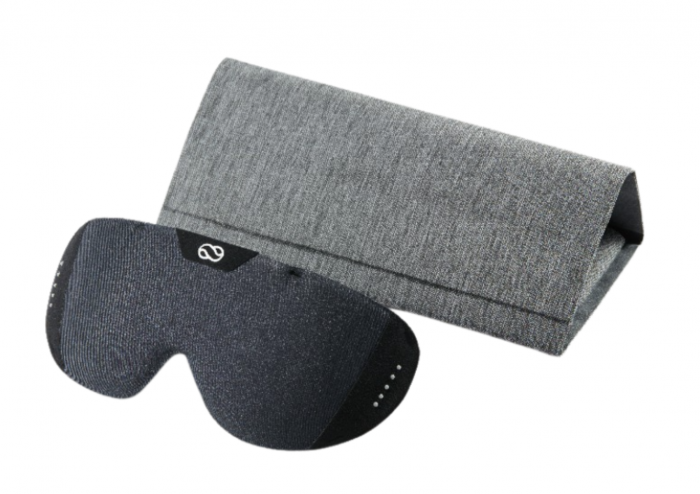 Photo by Lumos
If you find it extra difficult to relax or you travel often and you find yourself frequently jetlagged, Lumos has created the solution for you – a sleep mask that is perfect for those traveling across time zones, for professionals who work frequent late night shifts and need to readjust their sleep patterns, or for people who just want the most restful sleep possible. The Lumos Sleep System is designed to give you personalized solutions so that you can be your best self from anywhere at any time. Simply enter your sleep routine into the app, sit back, and let your mask do the hard work.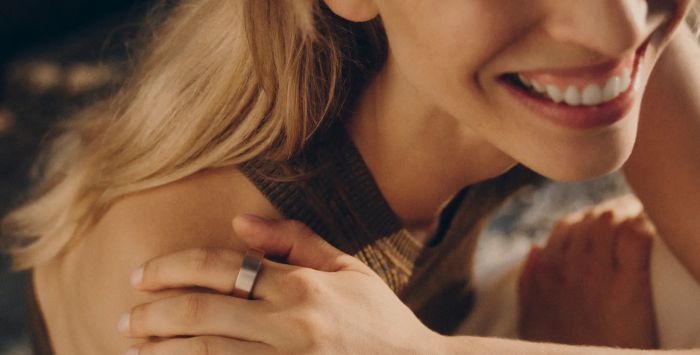 Photo by Oura
Keep track of your health with the Oura Ring. It may look like a simple band that comes in various finishes, but it packs up an impressive amount of information about your health and wellbeing that can help you not only keep track of everything from sleep to activity to monitoring your heart rate or overnight blood oxygen level. Oura has the power to unlock insights to help you improve your health every day.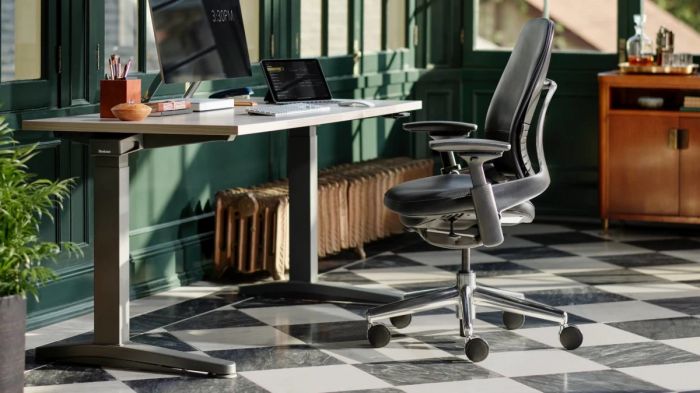 Photo by Steelcase
Opt for a sit to stand desk from Steelcase that allows you to shift work positions and adjust your posture to eliminate fatigue and adjust to your height and work preference rather than the other way around. For those working from home permanently and those working from home just a few days a week, the sit to stand desk provides the best work environment for anyone to do their best work.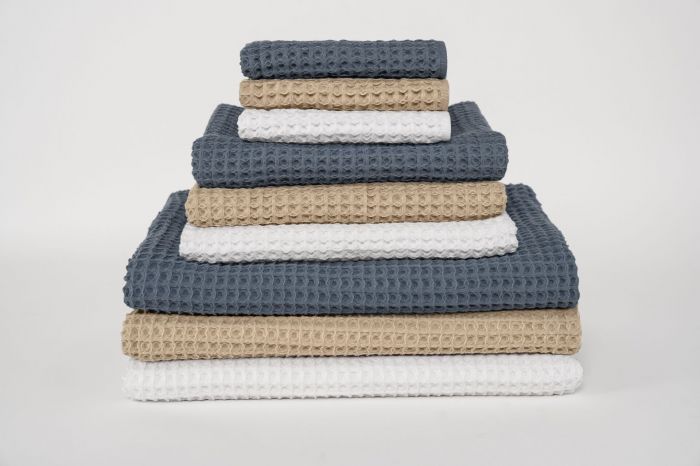 Photo by Saatva
Transform your daily bathing rituals into a spa experience with the Saatva Waffle Knit Towel Collection, a light & airy towel inspired by the world's finest spas. These light, breathable waffle towels are exclusively woven in durable, long-staple cotton that gets softer with every wash and feature a traditional Imabari-style waffle design. This creates a larger surface area for maximum absorbency while maintaining excellent airflow.
Photo by The A Method
Take your skin care to the next level with The A Method Pro-Age Bundle, a curated regimen of four products designed to simplify and improve routines for mature skin types. This bundle helps address key components of balanced, more vibrant-looking complexion including improved product absorption, collagen nourishment and moisture retention with four hand-picked products. 
Pro-Age Complex:Six AHA/BHA acids combine to brighten and improve the look of skin discoloration and uneven texture while improving the absorption of follow-up products.
Hydrate H.A.:Humectant hydrator balances moisture from within to improve retention for a more vibrant, plush look to face, neck or hands.
Collagen Boost Peptide Eye Cream:Daily eye-cream helps reduce dark circles for more energetic and revitalized looking eyes.
B.B. Cream:Tinted beauty balm for a daily alternative to chemical filled sunscreens that provides a "glowy-finish" to any routine.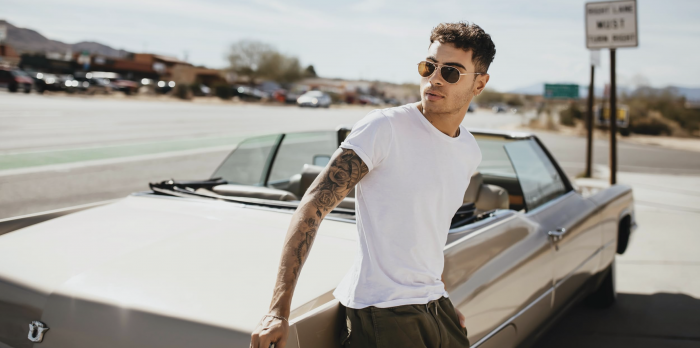 Photo by AO Eyewear
Protect your eyes with a stylish pair of AO Eyewear, the sunwear of choice for a few former US presidents and Hollywood celebrities. American Optical has been known for quality sun lenses since 1876. In creating sunwear for pilots, AO developed precise tints to protect against eye strain and irritation. AO Eyewear continues to offer the finest lenses available. Select SkyMaster Glass Lenses for superior clarity or lightweight AOLite Nylon Lenses for increased comfort. Polarization is available as an optional upgrade.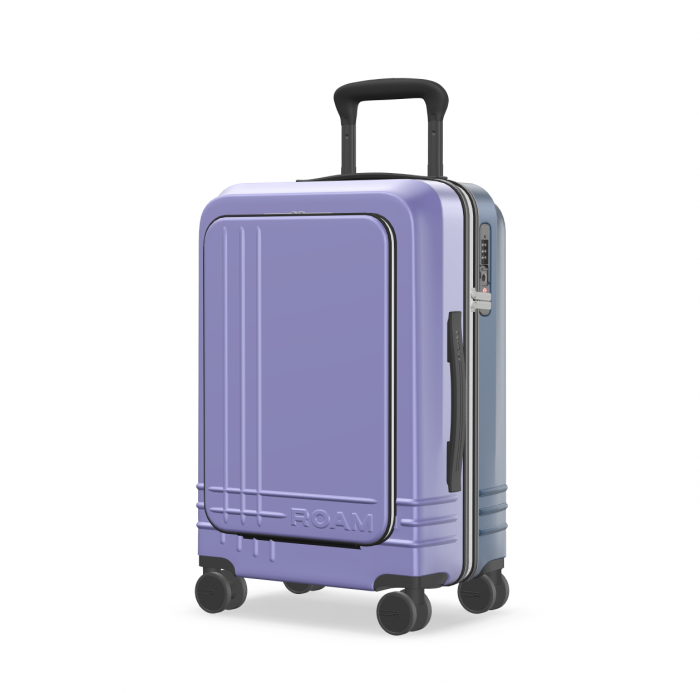 Photo by Roam
For the ultimate travelers who plan on jet setting through the holidays and into the new years, we have a few items that are guaranteed to make their travel better even when running through busy airports.
The ROAM Bags are custom made and built to perfection. Roam is the only brand that allows you to create the bag that's exactly right for you, so you'll enjoy it for years to come. Every Roam case is individually assembled using the fastest wheels, strongest zippers, sturdiest handles, and light but durable polycarbonate.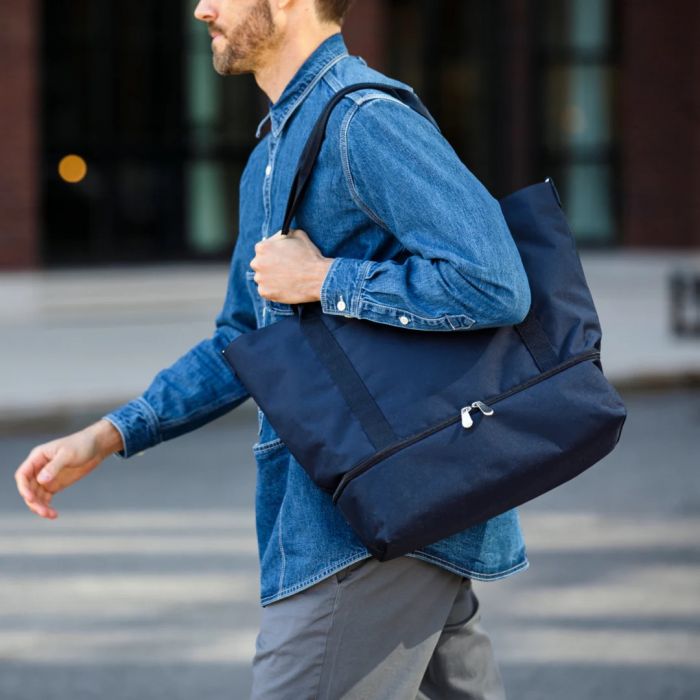 Photo by Lo & Sons
Pair it with the Lo & Sons Catalina bag, a lightweight, super practical and versatile tote made from sustainable eco-friendly materials that you can use as a work bag, travel bag, workout/gym bag, grocery bag, travel bag, diaper bag, and even as a beach bag.
Photo by Nomatic
If you're more of a backpack person, the Nomatic has the great option for you with the NOMATIC Travel Pack, a 20L water resistant laptop bag that's TSA-ready and expandable, that helps you stay organized and keeps your things safe and secure during travel. The expandable feature also helps with any gifts and souvenirs you may pick up on your travel and the hidden pockets allow keeping personal things extra safe or even tucking in an AirTag to help never lose track of your backpack.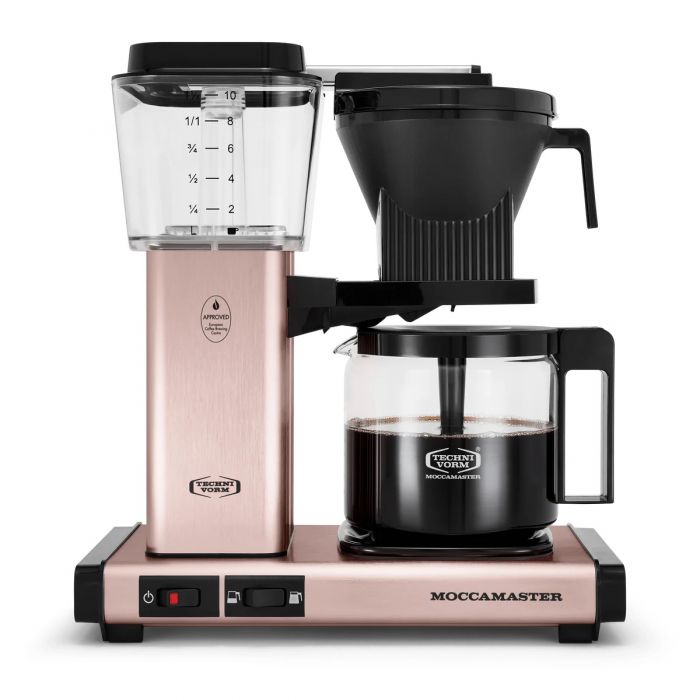 Photo by MoccaMaster
The holidays are the time of the year when people choose to spend more time at home, cooking family dinners and relaxing with loved ones and watching holiday movies. It's also the time to upgrade your kitchen and home.
Upgrade your coffee game with the MoccaMaster, a coffee maker with a simple to use with a quiet brew process, that makes a half or full carafe of coffee in 4-6 minutes.The brewing speed and hotplate temperature adjust according to your choice, brewing either amount to the golden cup standard. The brew basket automatically stops the flow of coffee when removing the carafe. All glass carafe brewers feature a hotplate with an independent heating element that holds your coffee at the perfect temperature.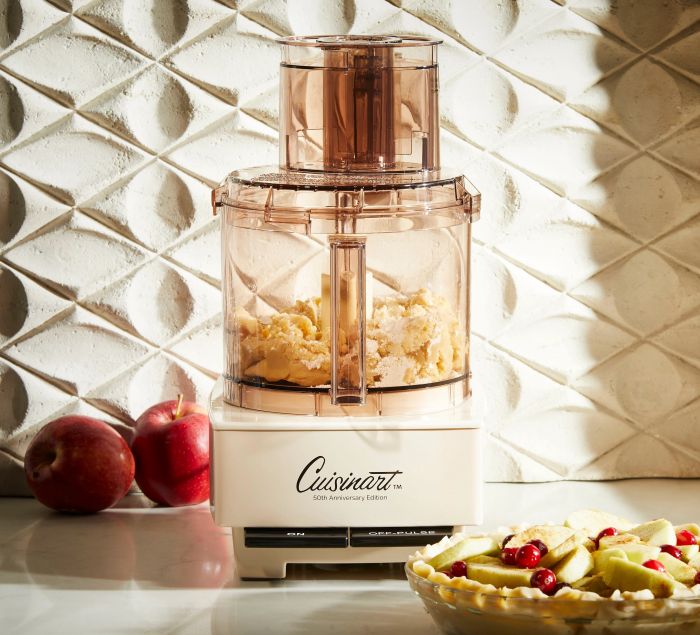 Photo by Cuisinart
Bring your cooking Game to the next level with the Cuisinart 50th Anniversary Edition Custom Food Processor. Over the past 50 years, Cuisinart has inspired a generation of cooks to explore new ingredients, recipes, and cuisines. To celebrate this golden anniversary, this special-edition appliance sports Cuisinart's original logo on our biggest, most powerful food processor. Whether you're nostalgic for Mom's chicken pot pie or want to make your own hummus, Cuisinart is ready to help you get it to the table.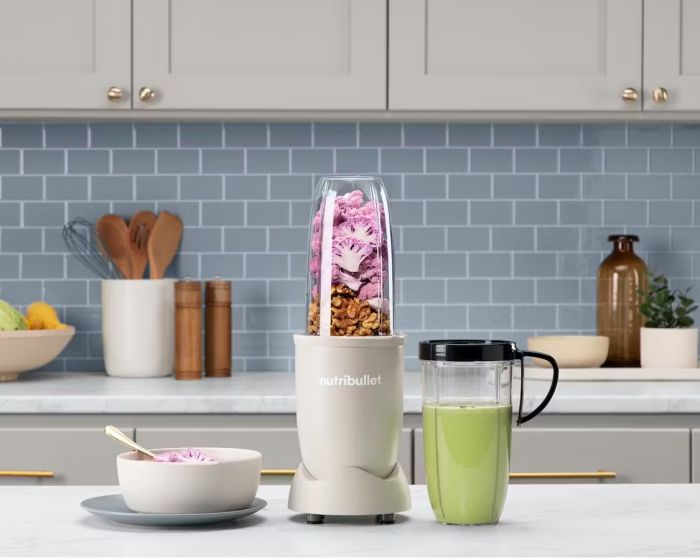 Photo by Nutribullet
Pair it up with the nutribullet Pro 900, a compact and optimized 900-watt personal blender that comes in an array of colors, including exclusive matte editions. You decide what goes into this Bullet to get the most out of every ingredient, every day. It's sleek, it's powerful, and it delivers the highest quality blends, time after time.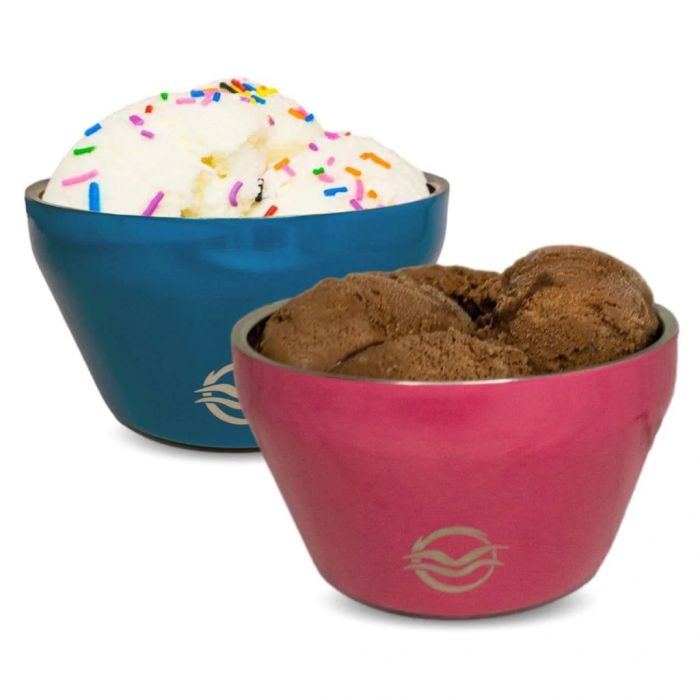 Photo by Calicle
This powerful blender can even help you make some of the best ice creams out there, which can then be stored in the stylish and beautiful Calicle Cups Insulated Bowls. These triple-insulated bowls will use their superpowers to keep your frozen treats at the perfect temperature up to 200% longer than that cereal bowl you keep using. Leave the meltdowns to the kids, not your ice cream.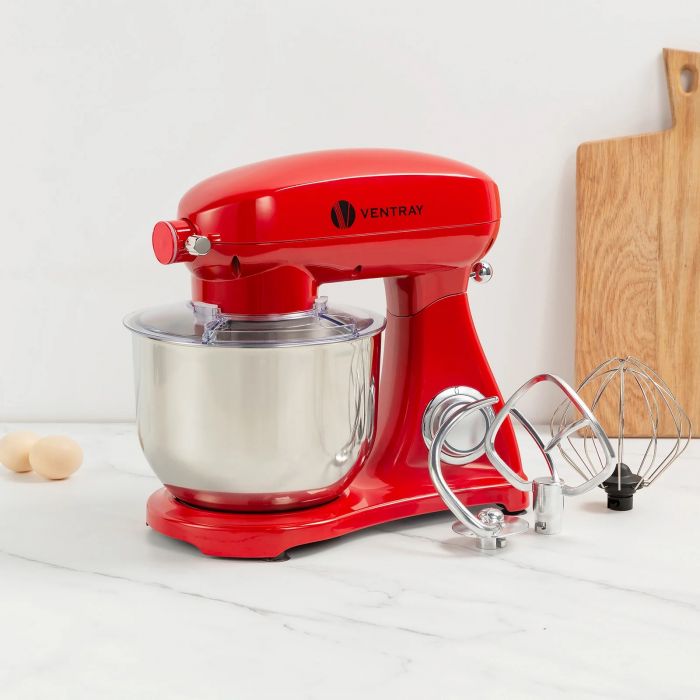 Photo by Ventray
For the more complicated recipes, the Ventray SM600 Stand Mixer is the perfect addition to your kitchen. Whether you're whipping up a batch of cookies or kneading dough for bread, this mixer can handle the job quickly and easily. It features a 6.35-quart (6L) stainless steel mixing bowl that offers enough capacity to hold homemade mixtures such as cookie and muffin batter. The planetary motion ensures thorough mixing throughout the mixing bowl.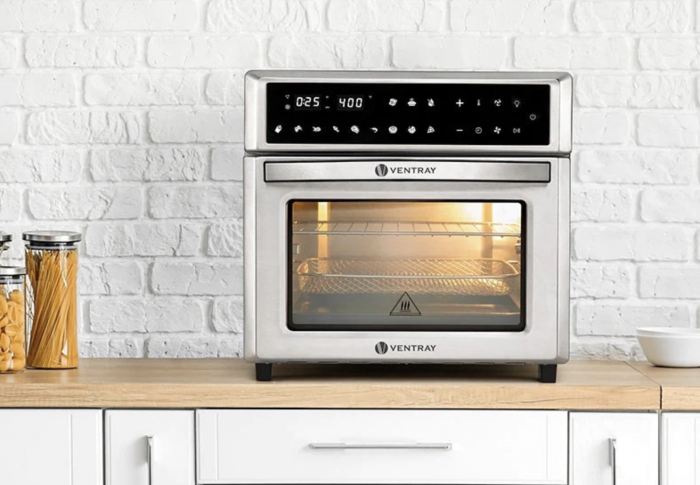 Photo by Ventray
Finish off your recipes in the Ventray Countertop Convection Oven Master. With 12 smart cooking functions including Air Fry and dehydrate in a compact size, all designed for a healthier and easier life in the kitchen, this oven delivers maximum performance and versatility. With the advanced high-performance circular heat technology and high-speed convection system, you actually get an oven with a built-in air fryer. From wings to fritters to fries to shrimp, get a crispy fried texture with less oil.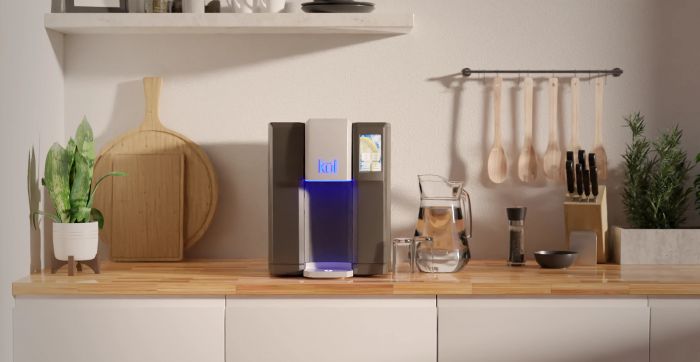 Photo by Kul
Refresh yourself with a glass of filtered water delivered right to you by the Kul Spark system, which delivers Cold, Ambient (still), Sparkling, and Hot water all in one. Whether you're looking for a refreshing cold drink or a hot tea, the Kul Spark system has that ready for you in seconds.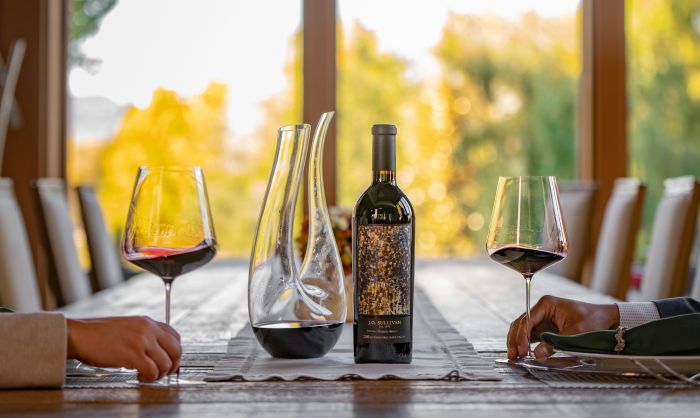 Photo by J.O. Sullivan
Step up your holiday dinner with the 2020 J.O. Sullivan Founder's Reserve Merlot, a wine of exceptional pedigree, the 2020 J.O. Sullivan Founder's Reserve Merlot is immediately recognizable, delivering pure elegance while still built to age with an impeccable balance of structure and depth, freshness and complexity. Exhibiting fresh acidity on the palate, as well as succulent fruit flavors and structured tannin, this wine harmonizes weight and suppleness.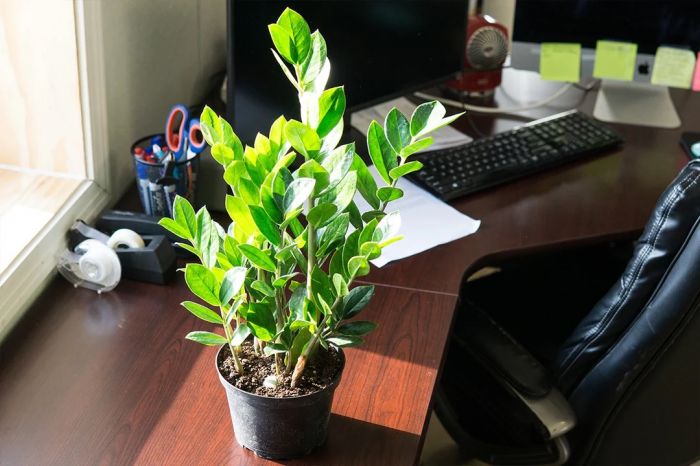 Photo by Perfect Plants
Get your home ready for spring and bring more oxygen in with Perfect Plants. From indoor plants to outdoor plants perfect for your grow zone, Perfect Plants gives you the best options to upgrade both your indoor look as well as your outdoor garden.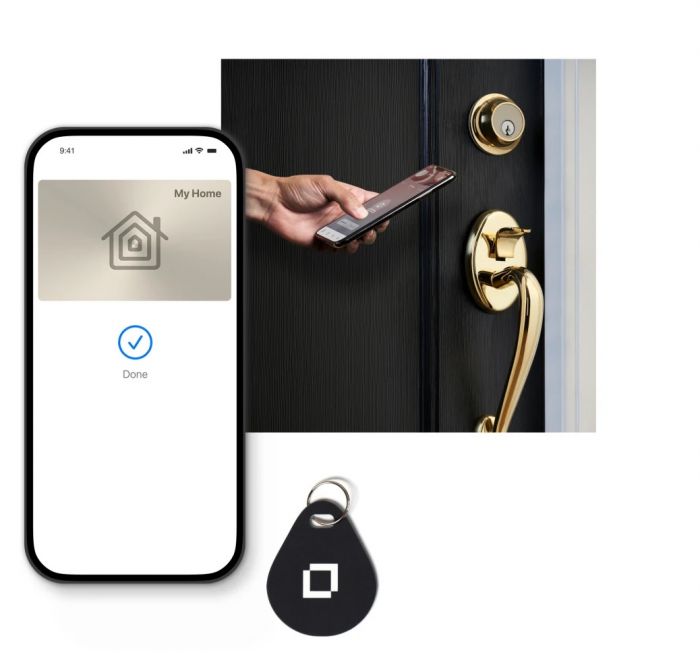 Photo by Level
Lock it all up and keep your home safe with the Level Lock+ Connect, a super small innovative smart lock that allows you to use Apple Home Keys, your phone, a fob, or even a standard key to unlock your home. When you leave your house, just tap your finger to lock up.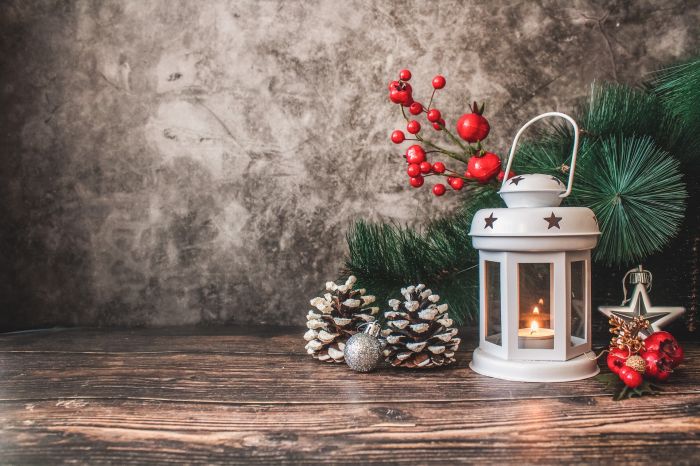 Photo by Tijana Drdaski