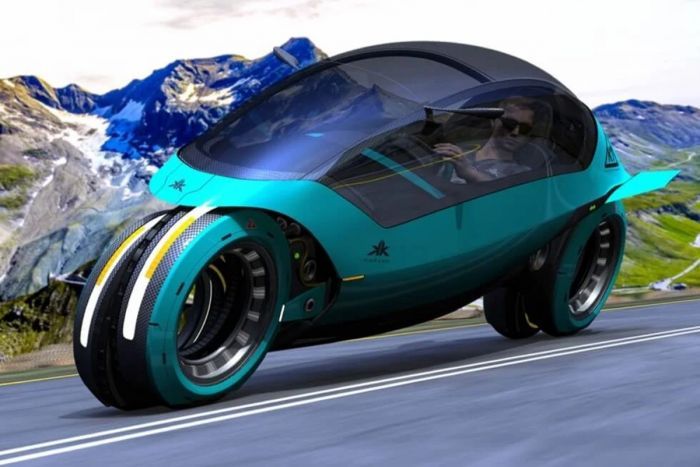 Images courtesy of Kip Kubisz/Behance

From JustLuxe Content Partner MensGear
As science fiction saw it, the future of transportation would be personal aerial vehicles. Although the aviation industry is keen to fulfill this vision, there are still some major hurdles to overcome before this becomes a reality.
For now, let's set our expectations lower and hope something like the Karver Cycle Concept K1 hits the market in a couple of years.
Shortly after seeing the renders of the single-seat recumbent motorcycle, we're getting serious Akira vibes from its design. Despite the resemblance to the protagonist's bike in the aforementioned anime, it is distinctly original in a lot of ways. Credit goes to freelance artist Kip Kubisz from Lubbock, Texas for his sleek take on an eco-friendly mobility platform.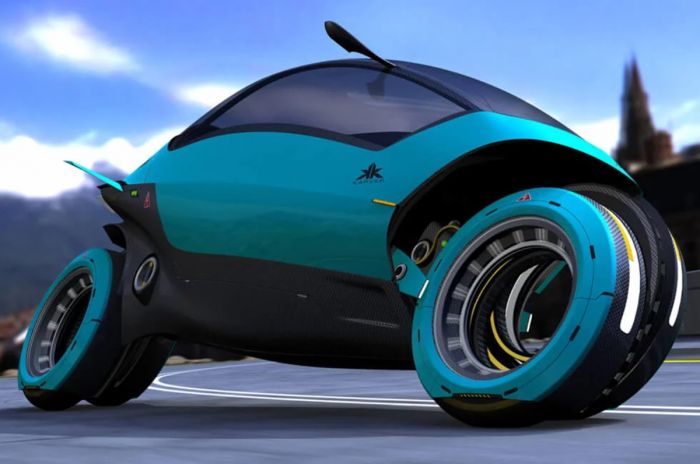 A closer inspection of the highly detailed images tells us the Karver Cycle Concept K1 is powered by a hydrogen-electric system.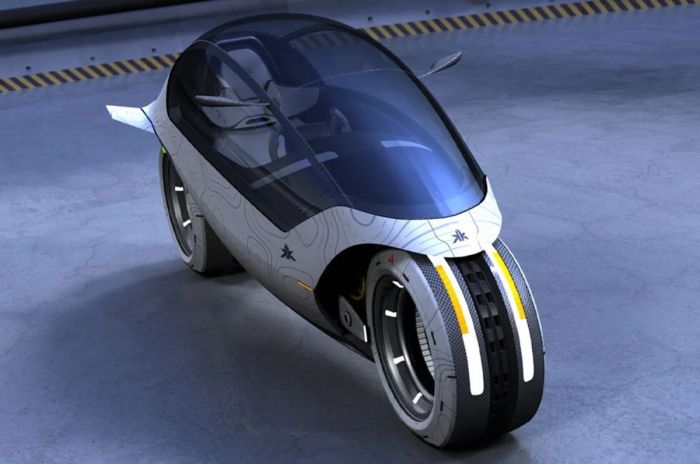 According to reports, the hybrid powertrain should ideally generate a staggering amount of torque which equates to ridiculous acceleration. Meanwhile, the aggressive aerodynamic body should keep it firmly planted while it hits breakneck speeds on the highway.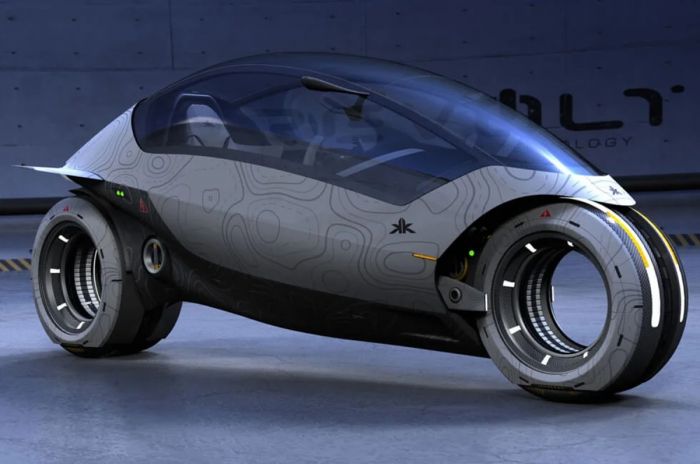 Despite what it looks like, this here is a vehicle instead of a bike. There are two hubless wheels on each end with independent wishbone suspension to enhance its cornering capabilities and overall stability.
With the canopy open, you are greeted by a cockpit with a racing-inspired bucket seat and steering yoke. the fact that there are no handlebars means the Karver Cycle Concept K1 is not a motorbike.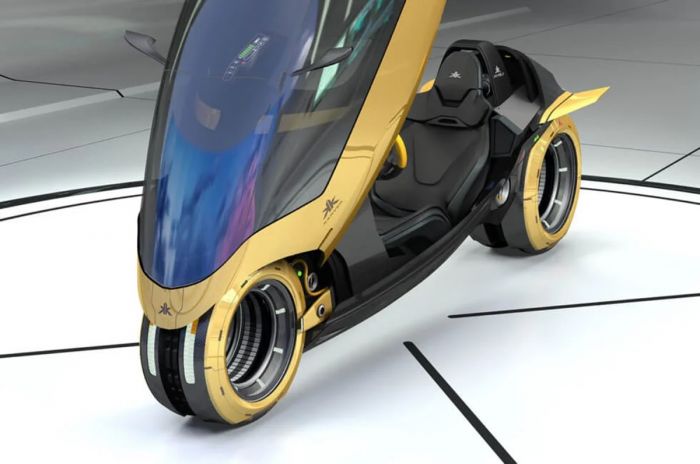 The instrument panels for telemetry are all mounted to the canopy and line up with the driver's field of vision when closed.
Speaking of which, a panoramic glass windshield provides a wide field of view. Gas and brake pedals are exactly where they need to be as well.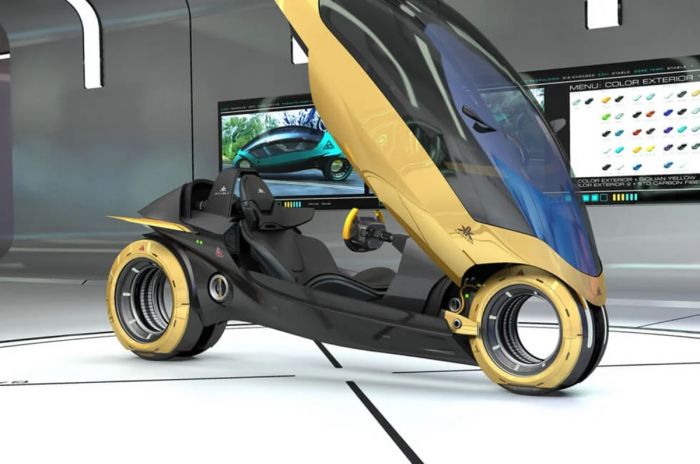 More From MensGear: