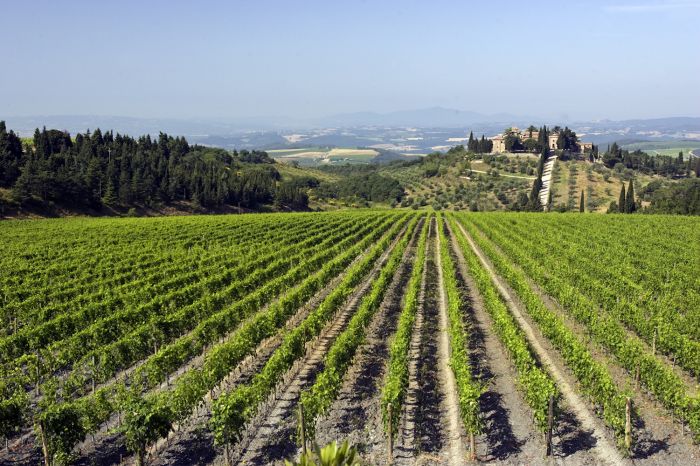 Tuscany may not be on your summer vacation itinerary, but you can experience a taste of the region at home with Tuscan wines that transcend time and travel. Marchesi Frescobaldi wines embody the essence of Italy's most romantic wine terrain, allowing wine lovers the world over to acquaint themselves with what truly makes Tuscany tick—Chianti. Frescobaldi's extraordinary history (the family has been making wine since the 15th century!) and its diversity of territories result in an expansive portfolio of varied Chiantis, each sip of which has the ability to transport.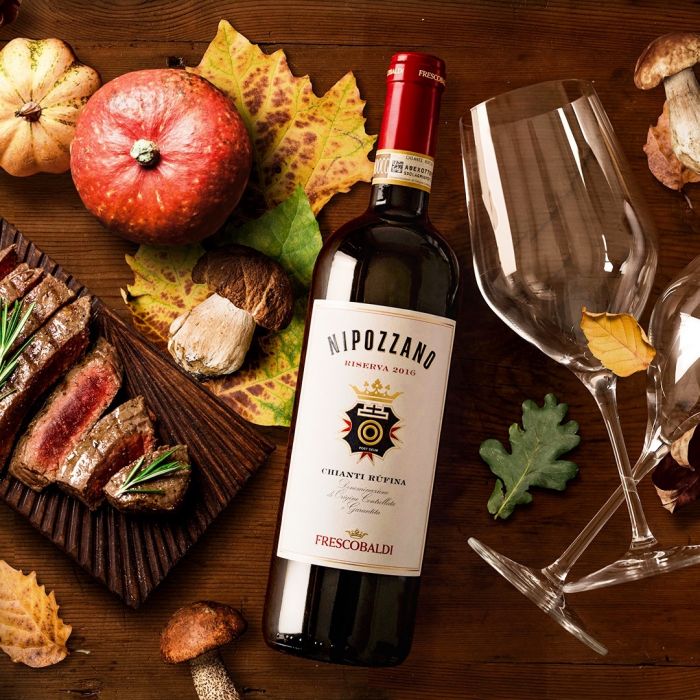 Castello Nipozzano Estate Chianti Rufina Riserva DOCG
From the Castello Nipozzano Estate: 
Chianti Rufina Riserva DOCG is an emblematic and expressive wine from Castello Nipozzano, the historical Frescobaldi estate that dates to 1000. The castle is situated in the heart of the prestigious Chianti Rufina territory, on a mountain slope overlooking the Arno River valley, just a few kilometers northeast of Florence. This wine has a vibrant ruby-red color; the nose presents fruity hints of berries and black cherry, as well as elegant floral notes. A fresh quality provided by balsamic notes is as bewitching as a Tuscan sunset. These aromas are followed by roasted and spiced notes of pepper, nutmeg and coffee. On the palate, the wine is rich, characterized by the elegant density of the grapes and the mineral freshness of the finish that make it balanced and persistent.
Tenuta Perano Estate Rialzi Chianti Classico Gran Selezione
From the Tenuta Perano Estate:
From the heart of the Chianti Classico region comes Rialzi Chianti Classico Gran Selezione, a wine beloved by the entire Frescobaldi family. As the name implies, this Gran Selezione is a reminder of the Frescobaldi family's constant commitment to excellence. This wine originates in the Tenuta Perano Estate which features a natural amphitheater with southwest exposure that is ideal for capturing heat and light. The wine presents a brilliant ruby red color with lively garnet reflections at the rim. On the nose, it begins with clear and intense fruity notes of cherry and blackberry. The floral bouquet is accompanied by hints of undergrowth, cedar wood, cinnamon and other sweet spices. It is full-bodied, warm and dry, and the tannic texture feels soft and silky.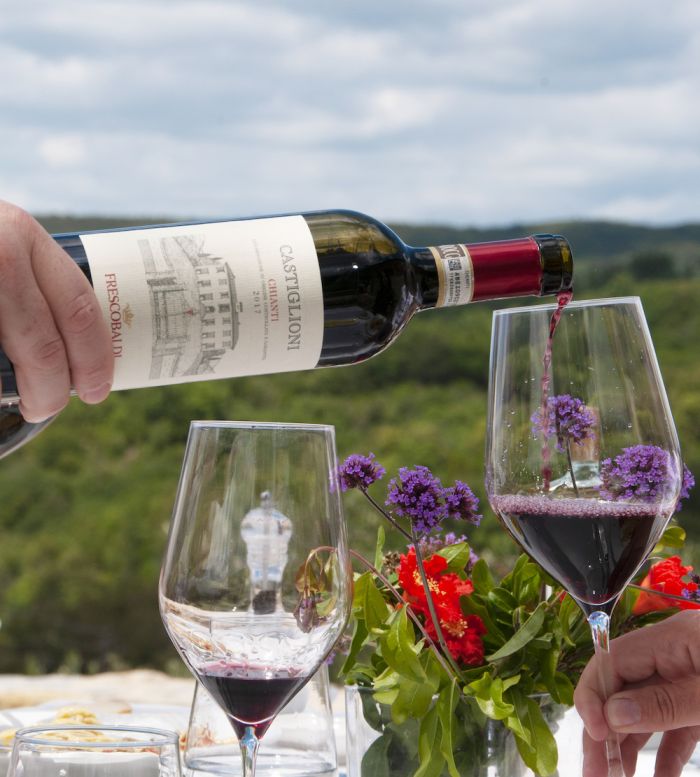 Tenuta Castiglioni Estate Chianti DOCG
From the Tenuta Castiglioni Estate:
This Chianti DOCG reflects the features of its terroir. Tenuta Castiglioni is situated in the gentle hills of Val di Pesa where the richness of weather and soil, and a mild climate cooled by Tyrrhenian Sea breezes, create beautifully structured wines. Smooth and pleasantly fruity, this wine is strong, with well-defined character. It has a vibrant ruby red color and is pleasantly fruity on the nose, with notes reminiscent of red currant, raspberry, morello cherry and wild strawberry. A beautiful floral sensation on the finish is accompanied by spicy hints of clove.
Of course, there is no substitute for a trip to Italy (and each of these Frescobaldi estates welcomes visitors), but until then, these wines are a lovely and delicious substitute. 
Photos courtesy of Frescobaldi Wines